A few years ago a local paper was cleaning out old file cabinets and found many of these great old photos of Elkdale. With the help of some of our oldest members and few golfers from the area we were able to add names to most of the people in the pictures. If by chance you recognize someone please email us at the contact at the bottom of this page. If you have an old photo of Elkdale, Elkdale members please let us know we would love to add it to this page. Club Pro Jack Widger added some of his more current photo's to give a then and now look.
The front nine at Elkdale was built in 1927, and is basically the same today, other than the original design #6 was longer and a par 5 and #7 was much longer. The back nine was added in the mid 1960's, some of that history of construction is near the bottom of this page. Throughout this history page where a current photo is available we added to compare then and now. Enjoy this walk back in time at Elkdale.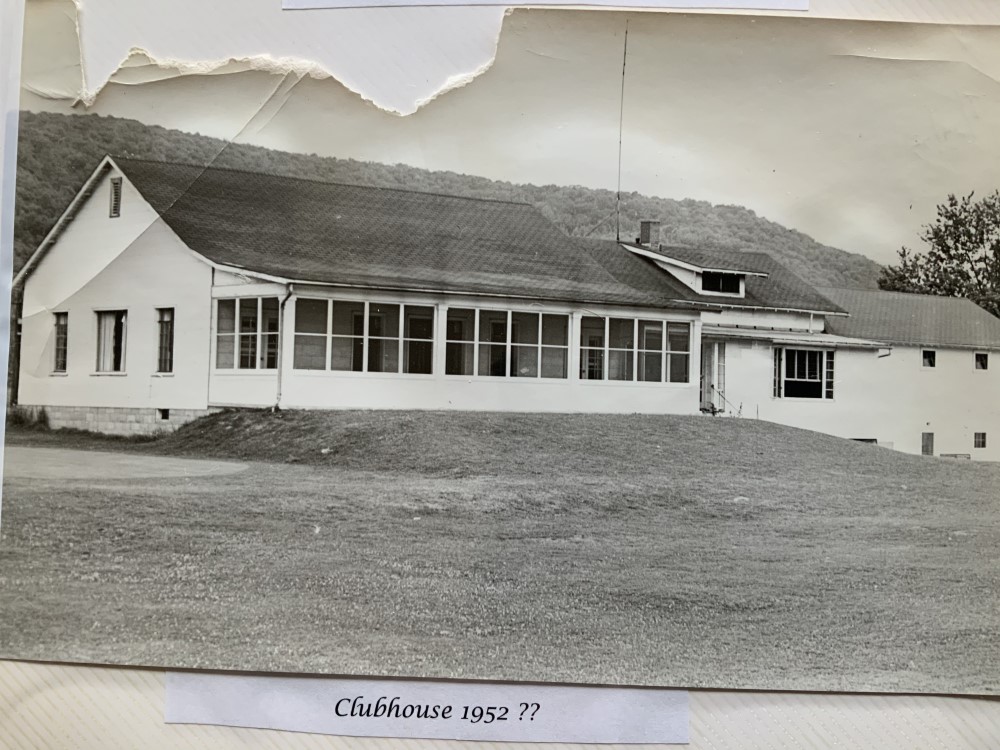 Elkdale Clubhouse, Circa 1952.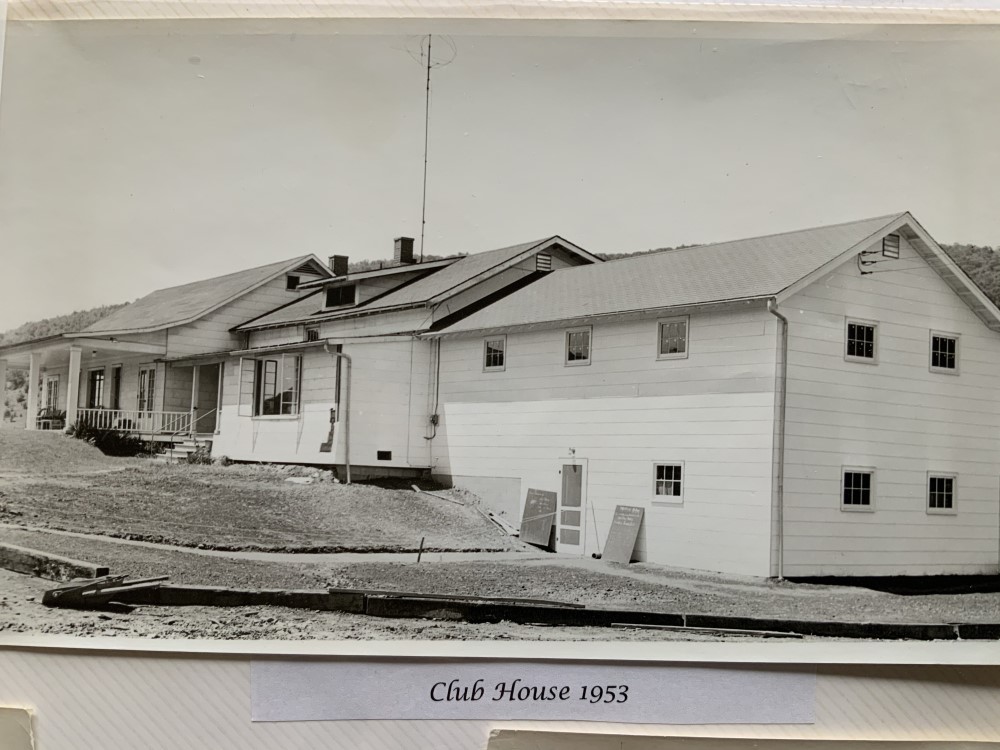 Elkdale Clubhouse, Circa 1953.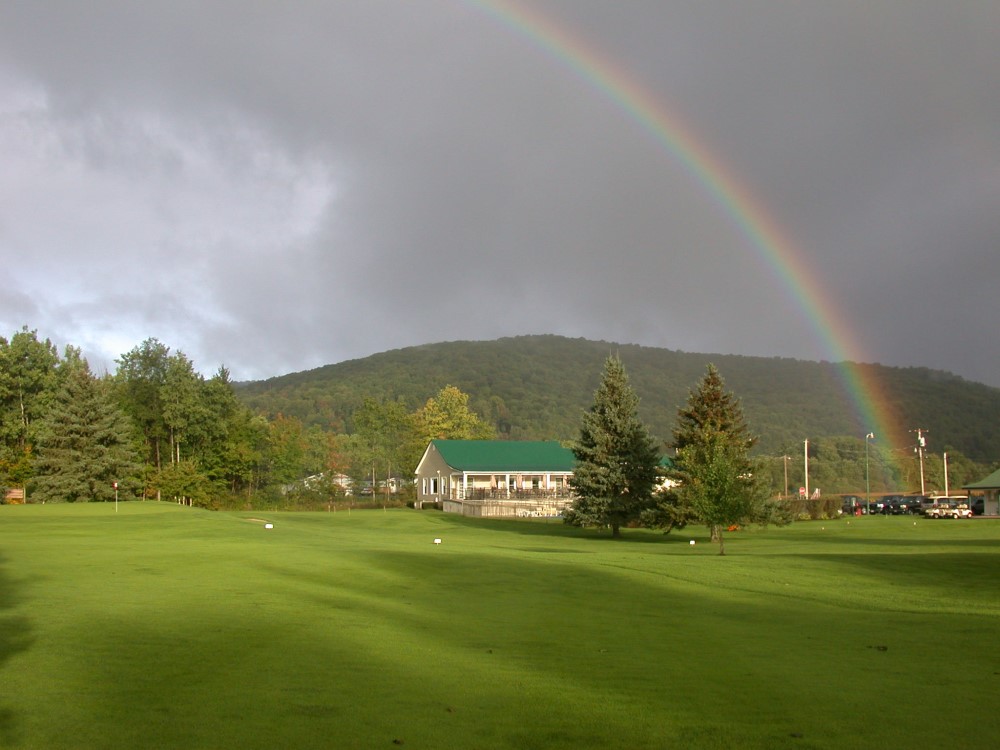 Clubhouse photo from 2007 or 2008.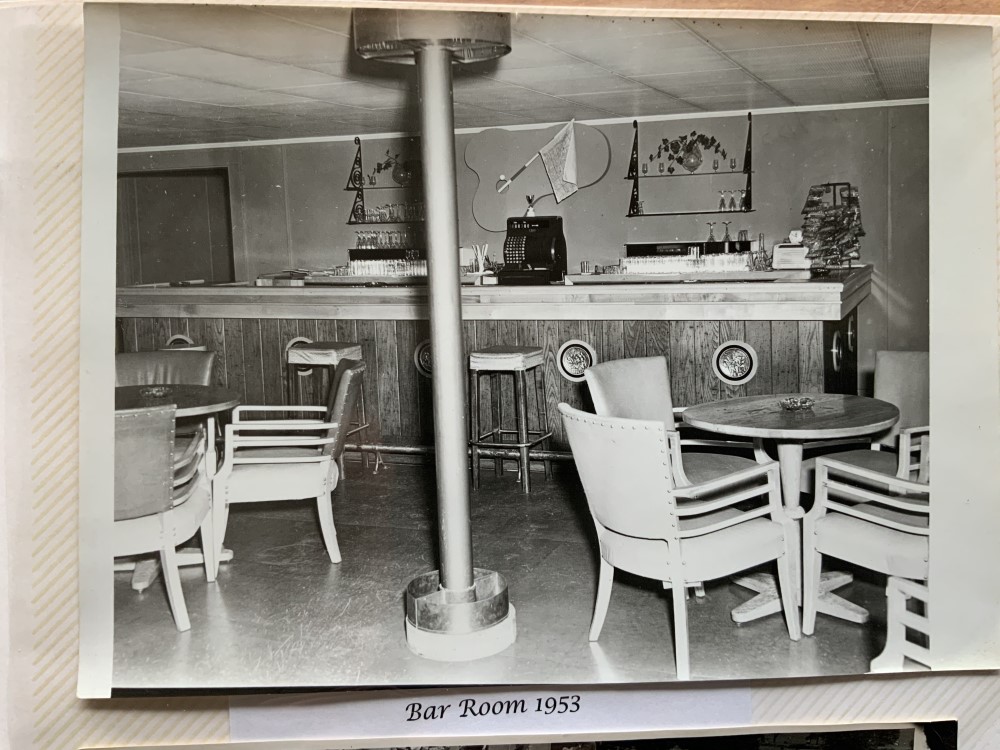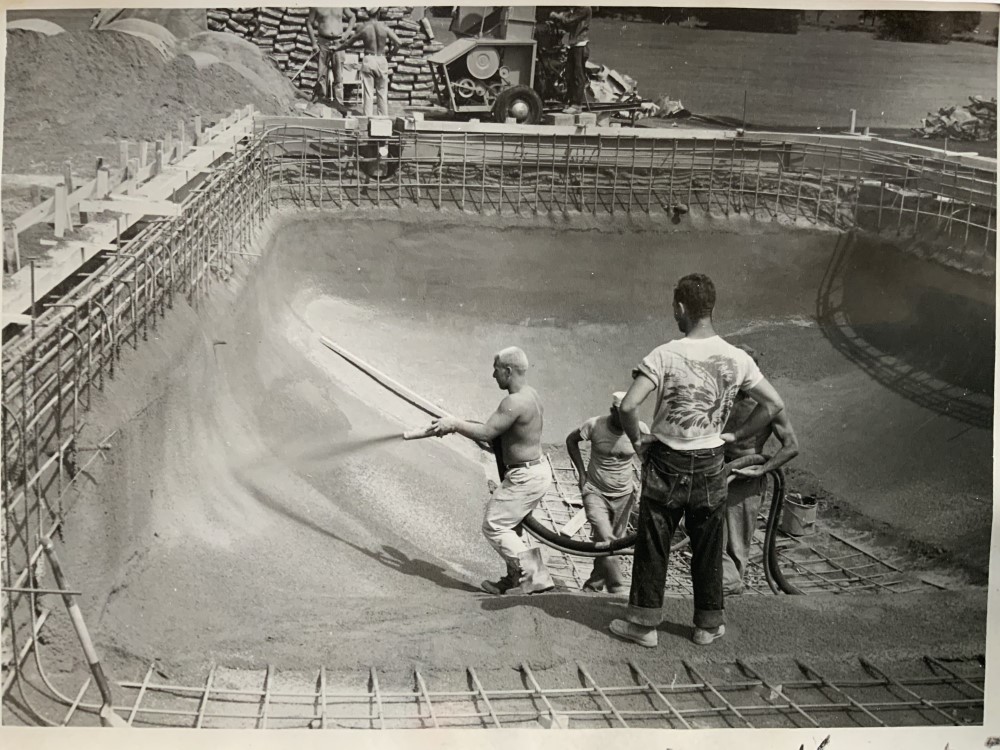 Pool construction, Circa 1958.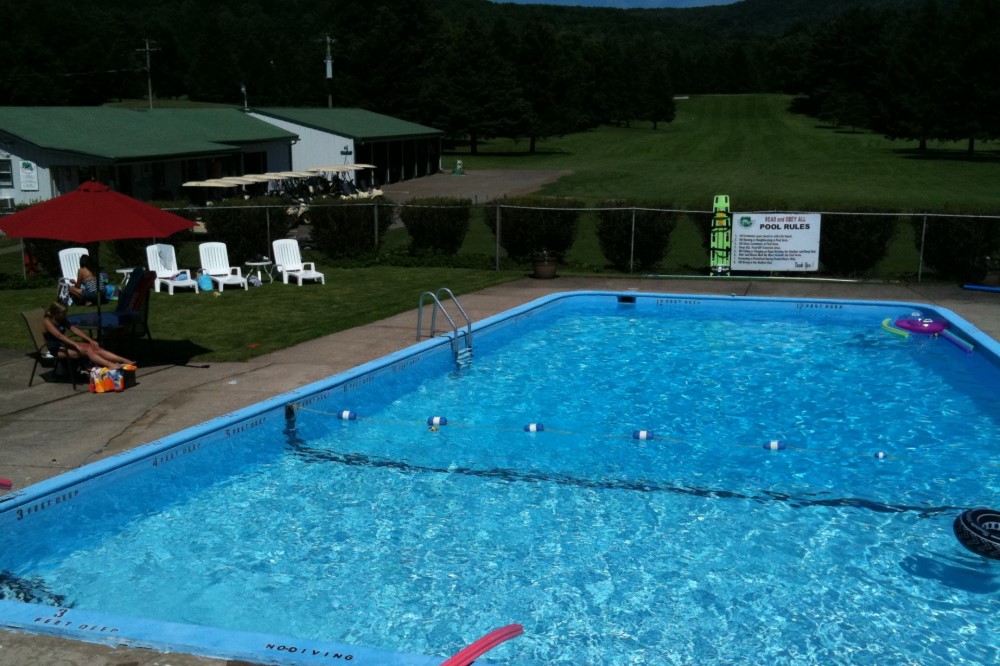 Pool just before it was removed.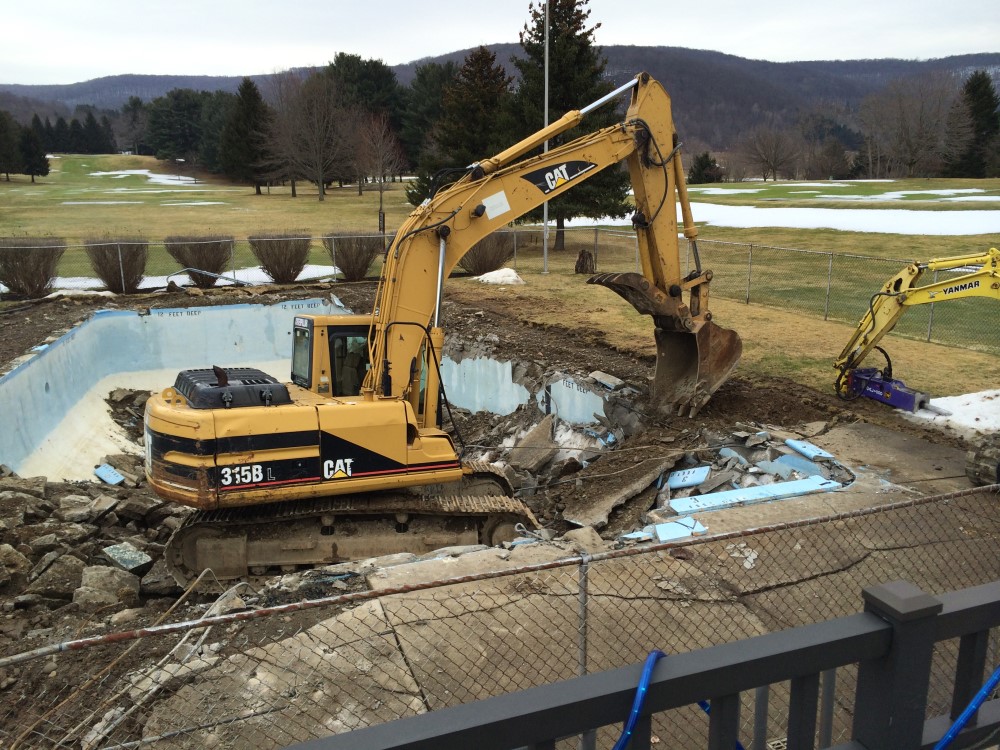 Pool filled in March 2014.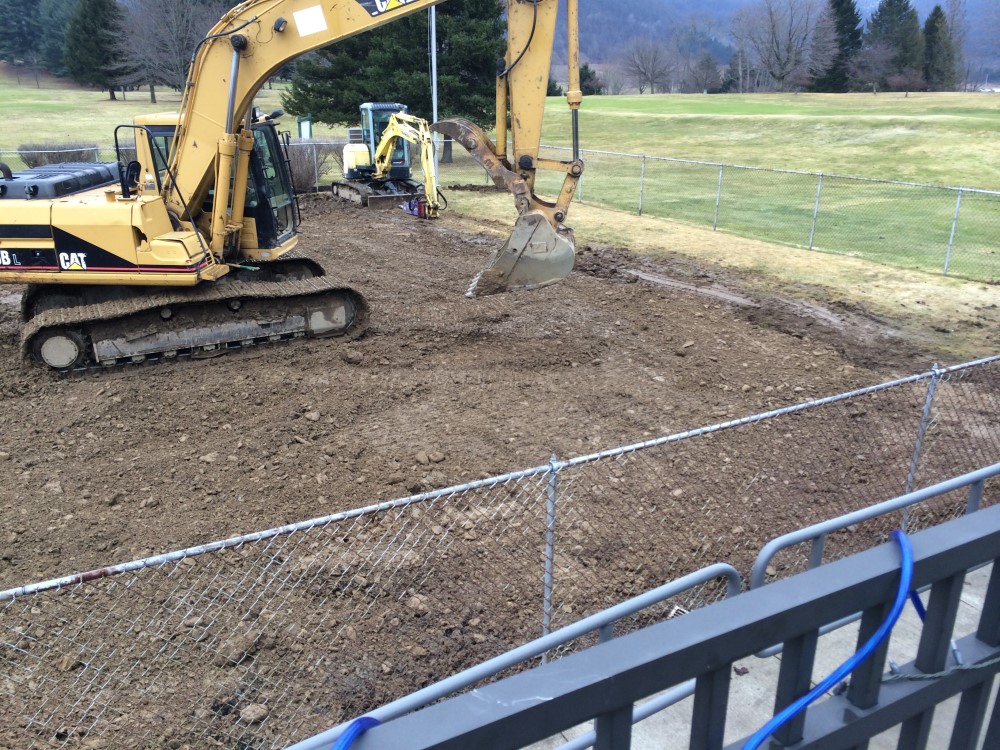 Pool filled in March 2014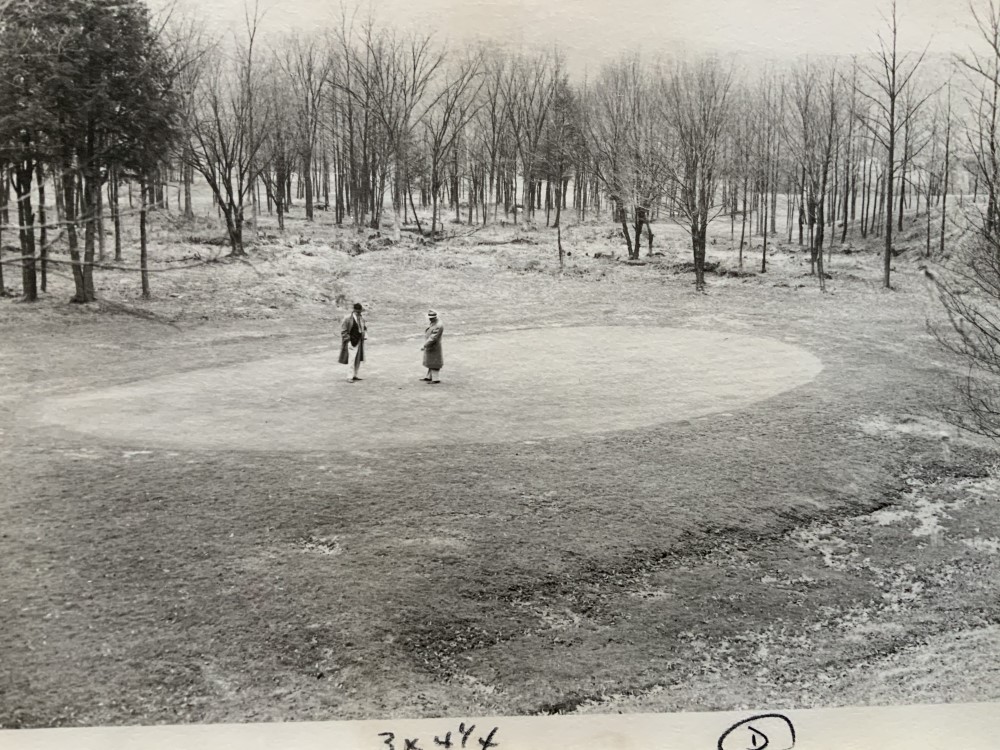 Hole #4 green - 5/2/1956.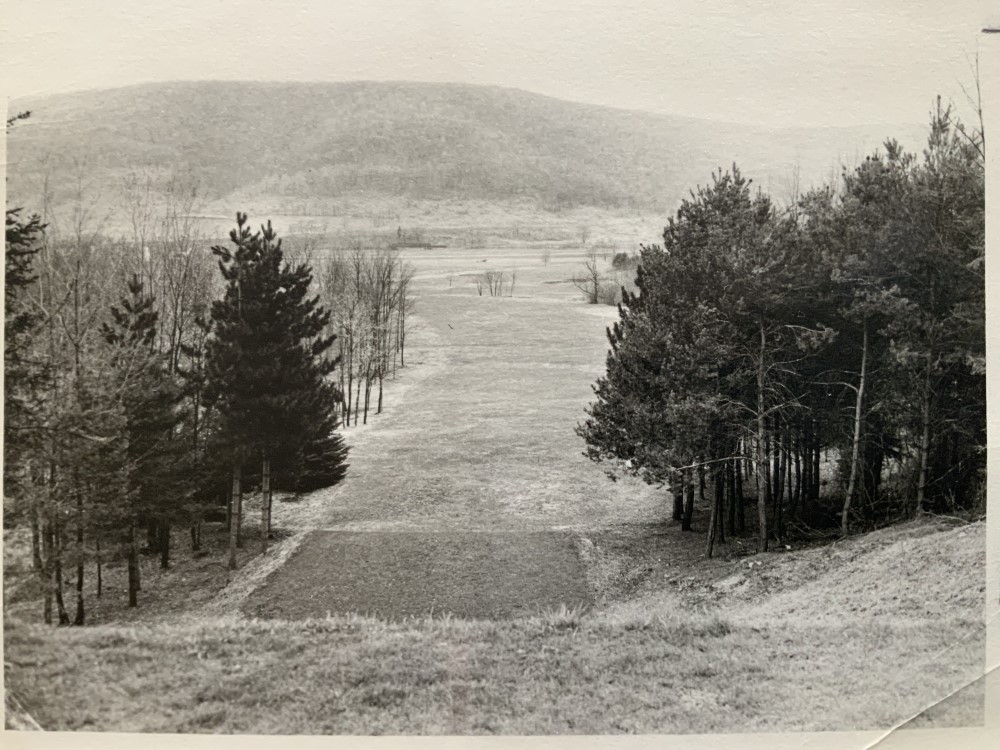 Hole # 5 upper tee that no longer exists. Several long time members have said there was a upper tee that is no longer there. They are not sure when the current upper tee was constructed.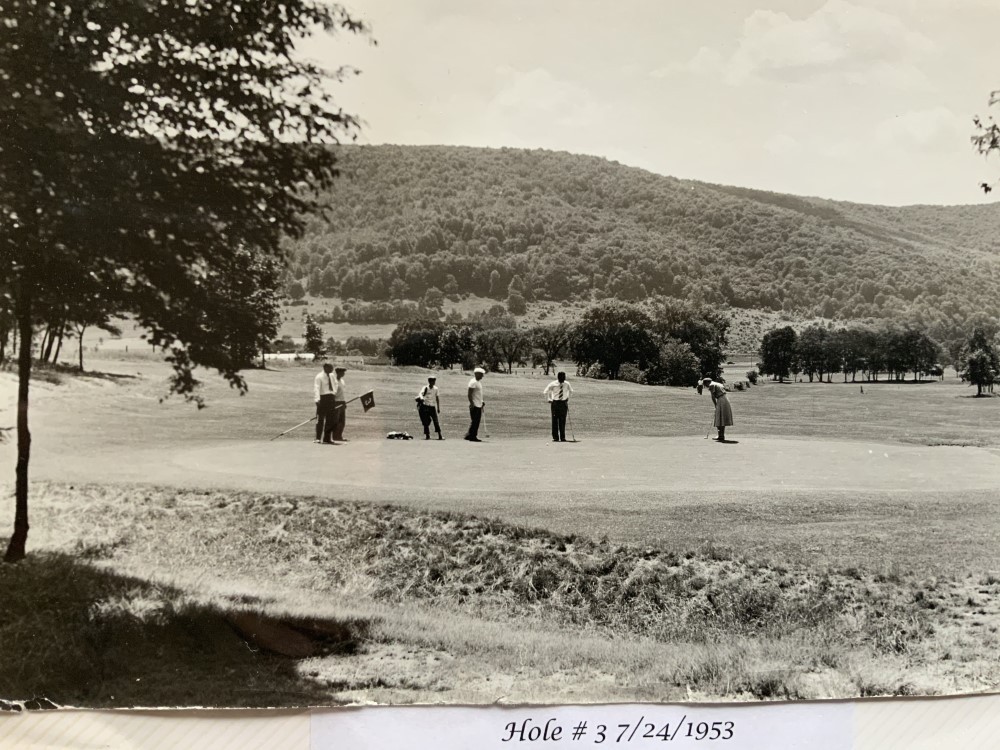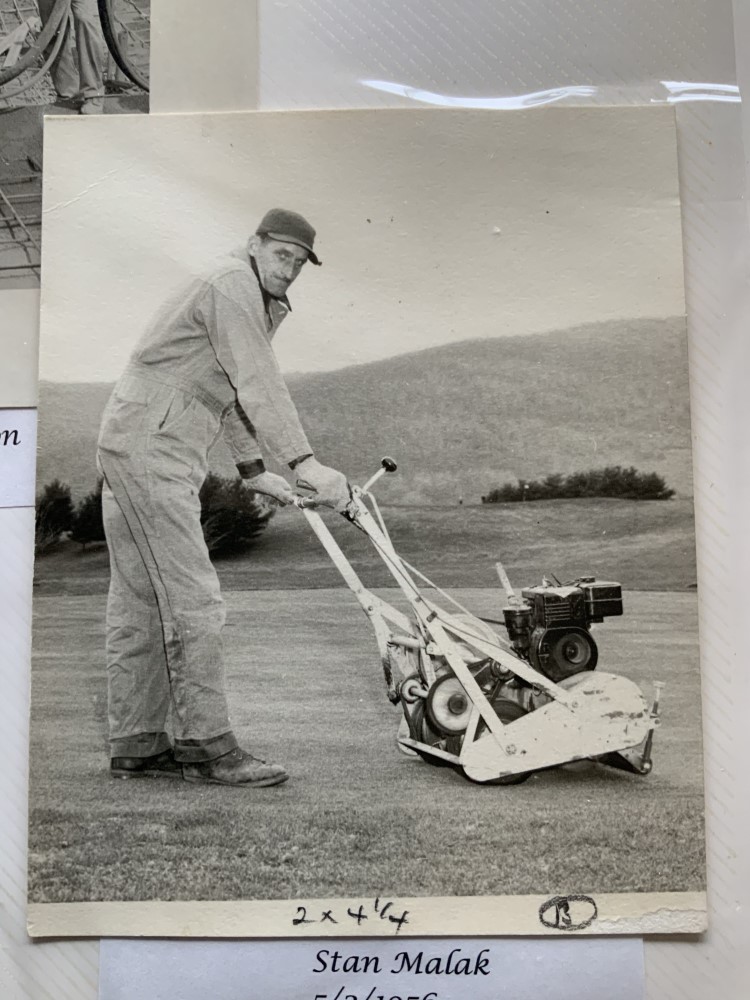 Green Superintendent Stan Malak 5/2/1956 - Looks to be mowing # 2 green. You can see # 7 green in upper back part of the photo.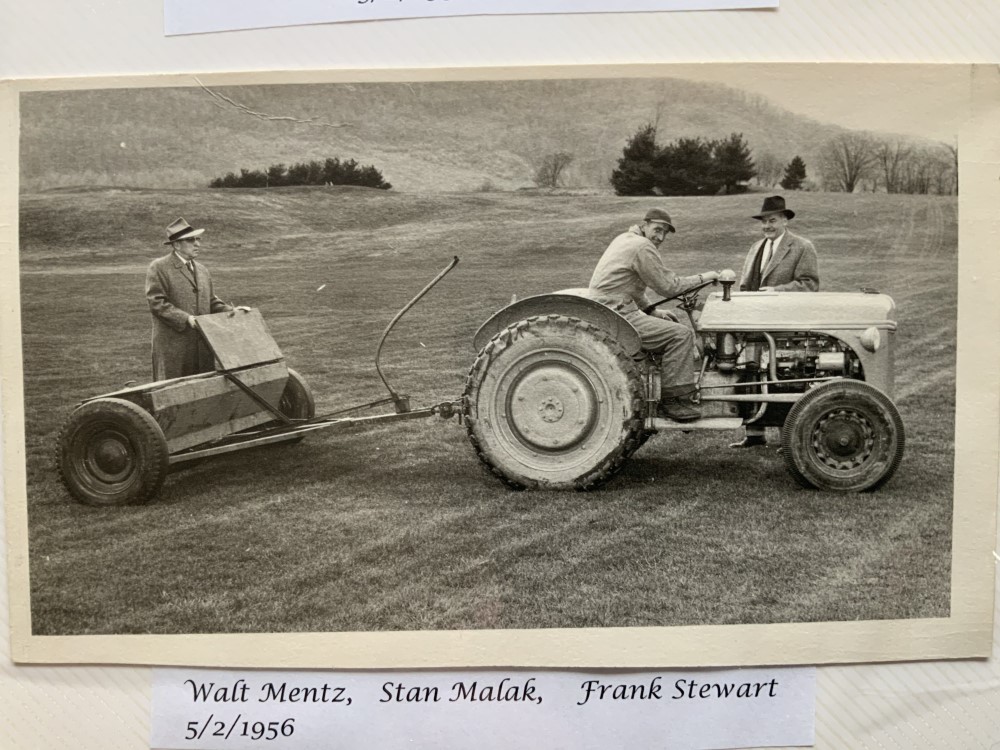 Working on # 2 fairway. You can see # 7 green and #8 tee area in the background.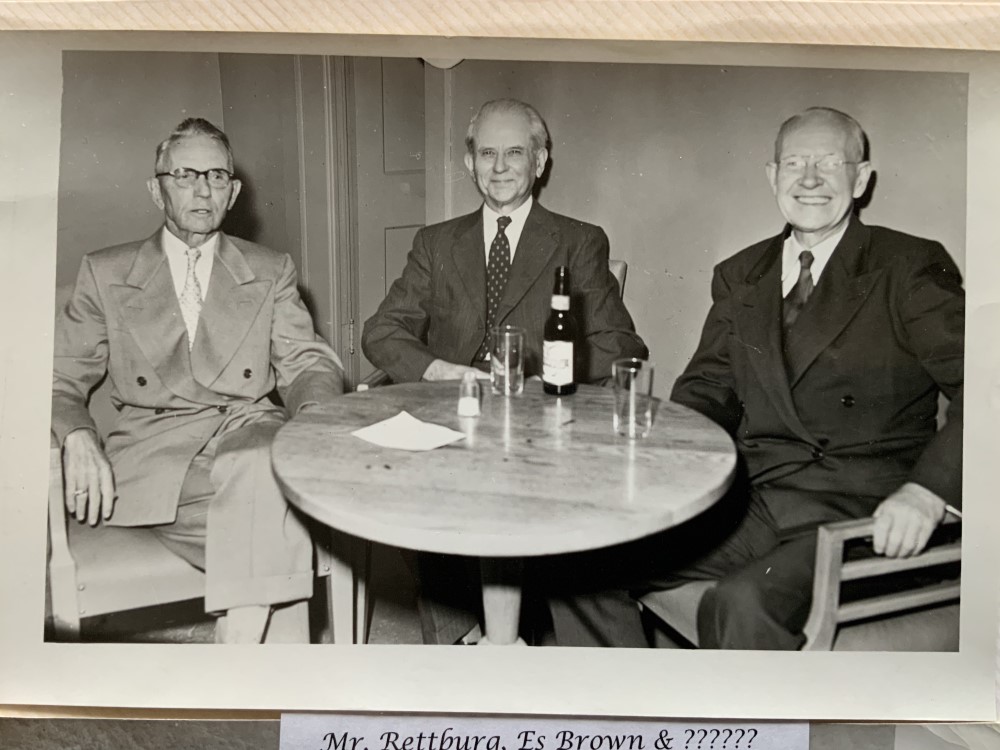 Mr. Rettburg, Es Brown, 7/27/1953.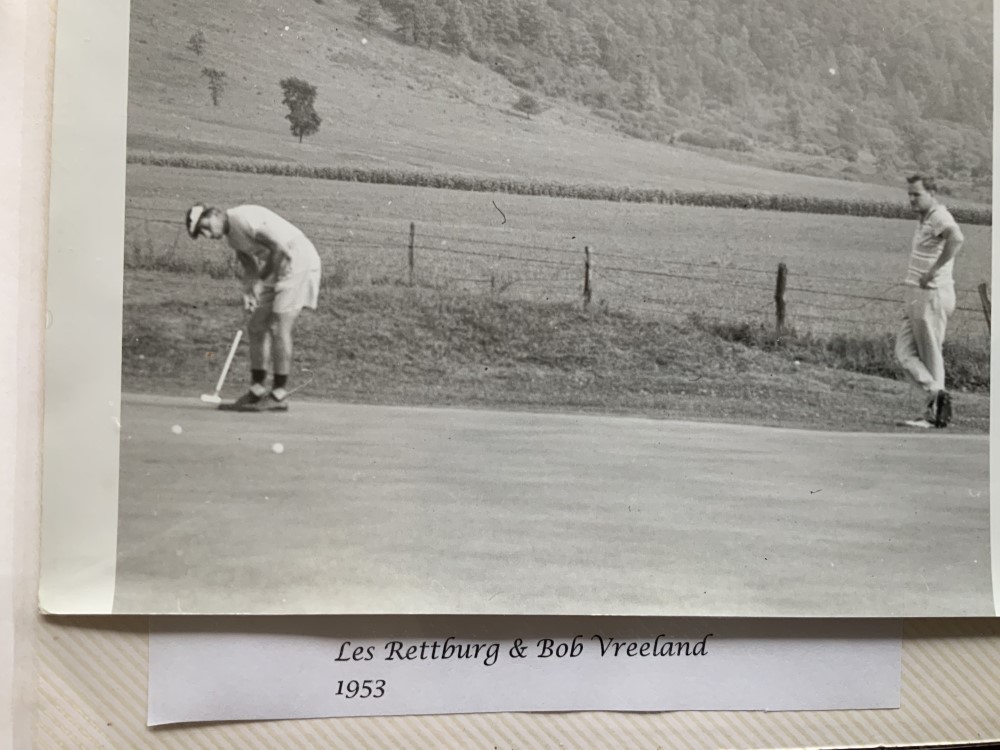 Looks to be putting on # 6 green.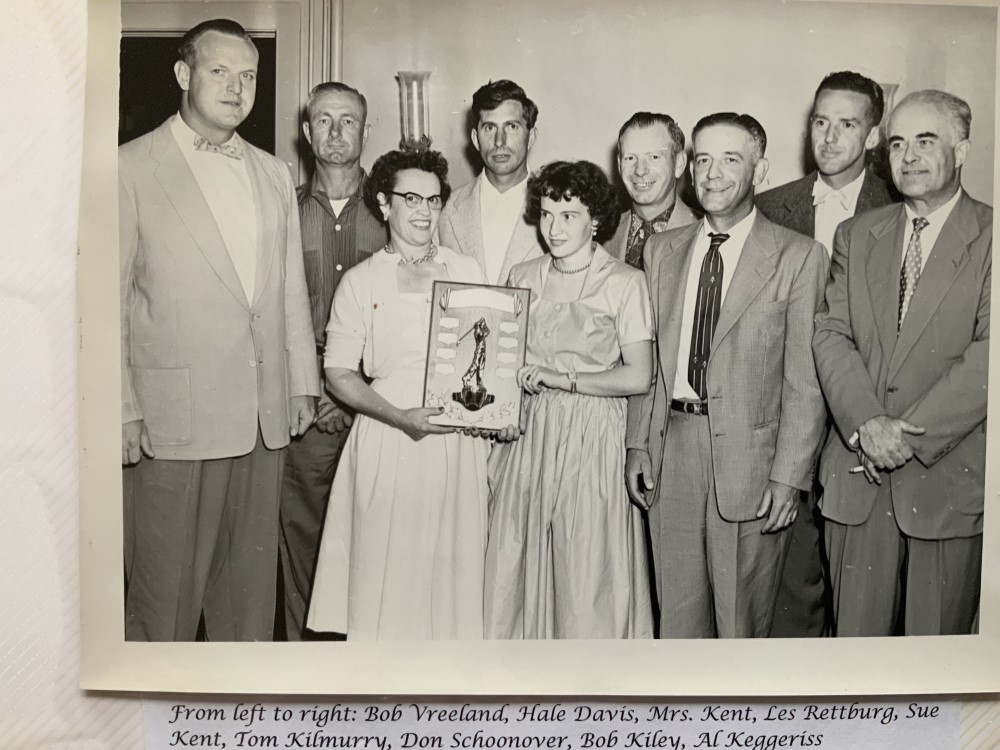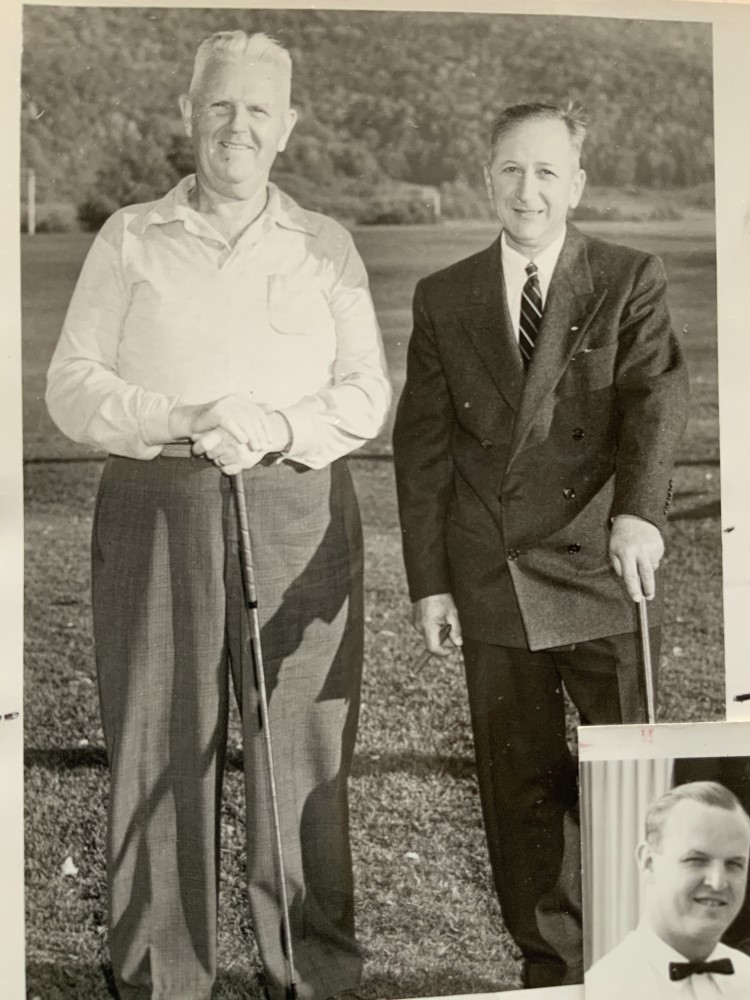 Henry Richenbauer & Guy Keeler Date around 1953.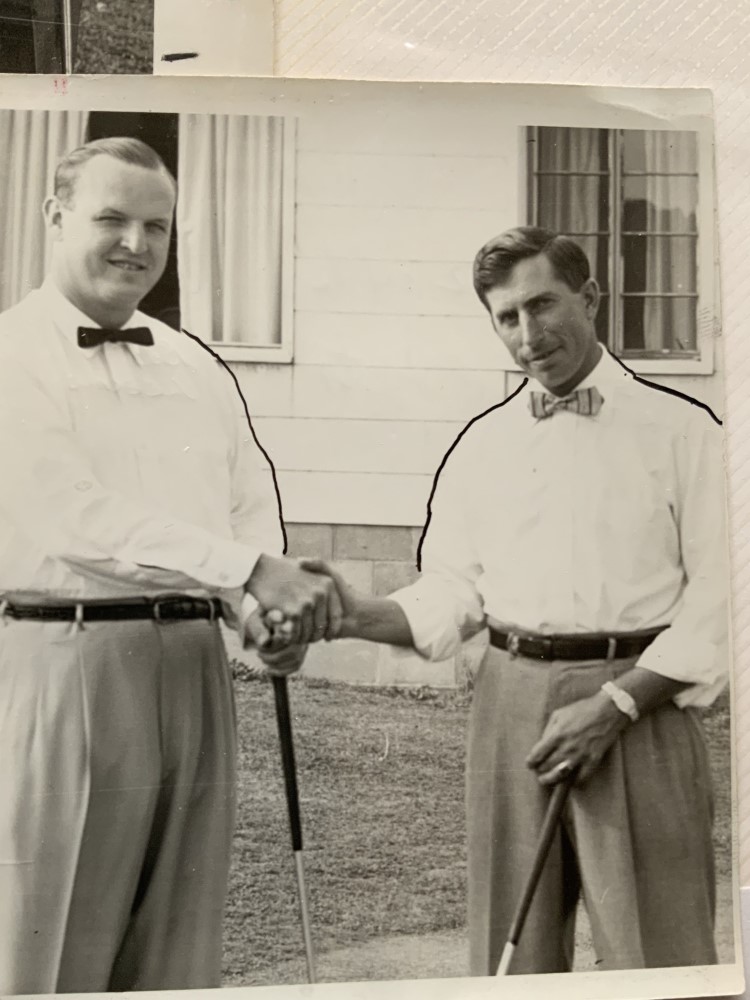 Bob Vreeland & Les Rettburg 8/31/1953.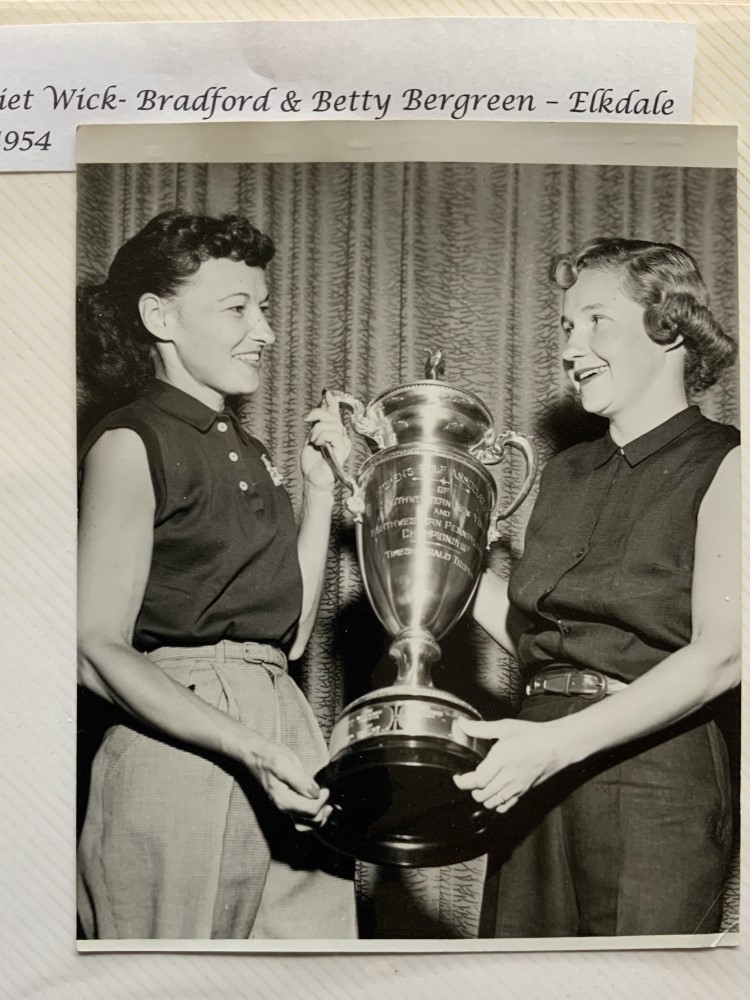 Harriet Wick, Bradford & Betty Bergreen Elkdale 7/19/1954.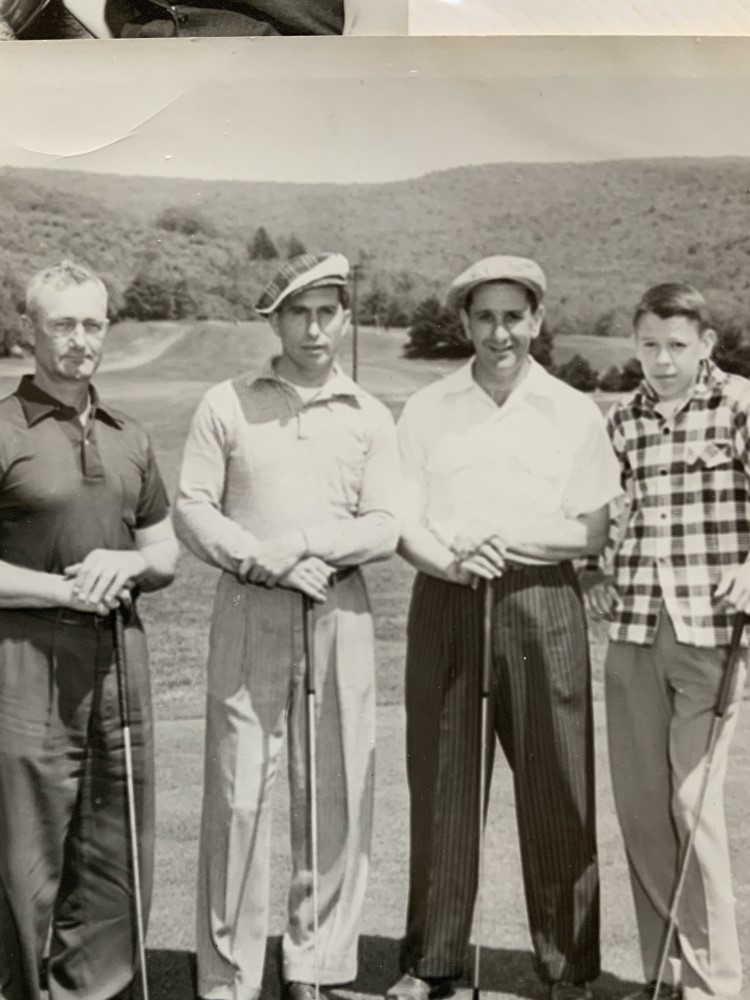 Hale Davis, Les Rettberg, Ray Colosomo, Ted Kochan 5/25/1953 - You can see # 1 fairway and # 1 green in the background.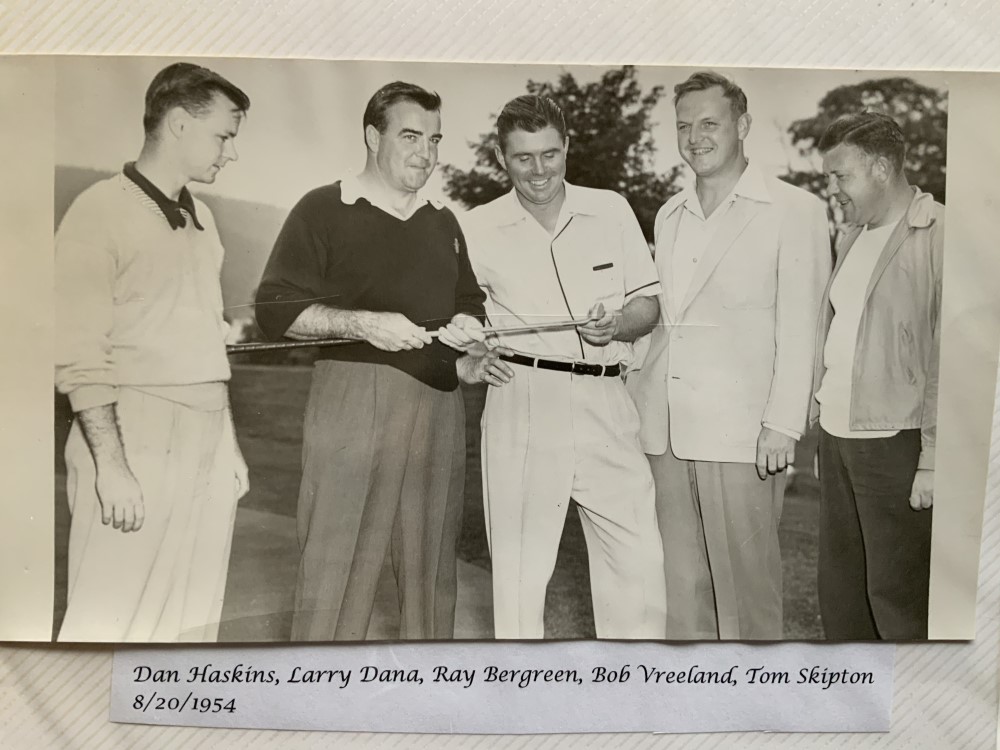 Dan Haskins, Larry Dana, Ray Bergreen, Bob Vreeland, Tom Skipton, 1954.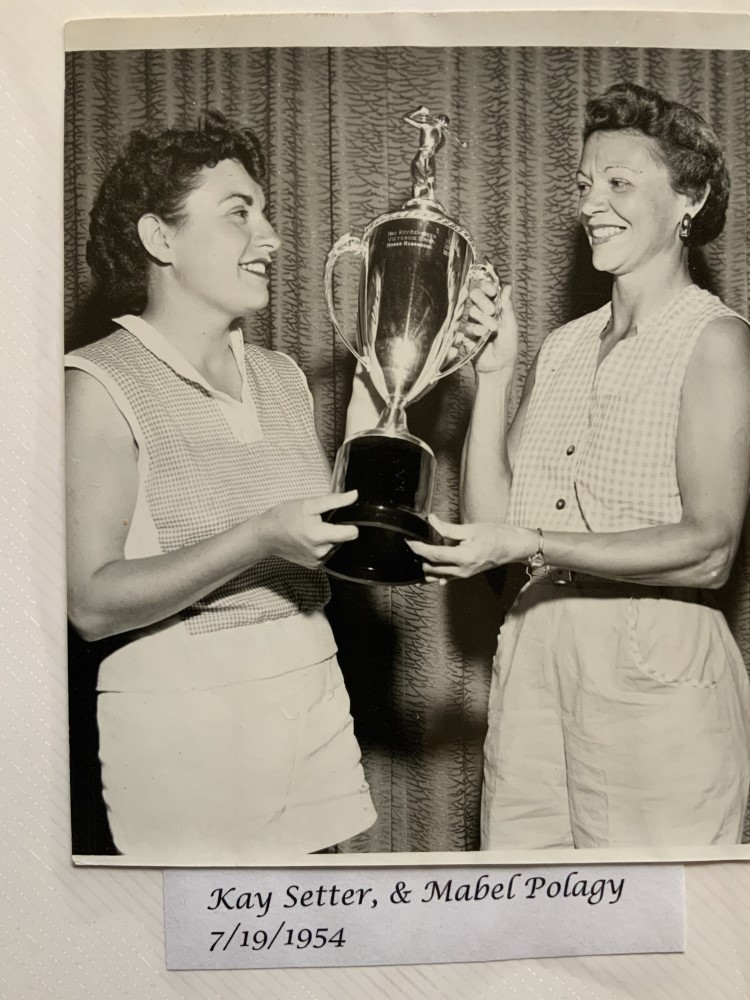 Kay Setter, Mabel Polagy, 1954.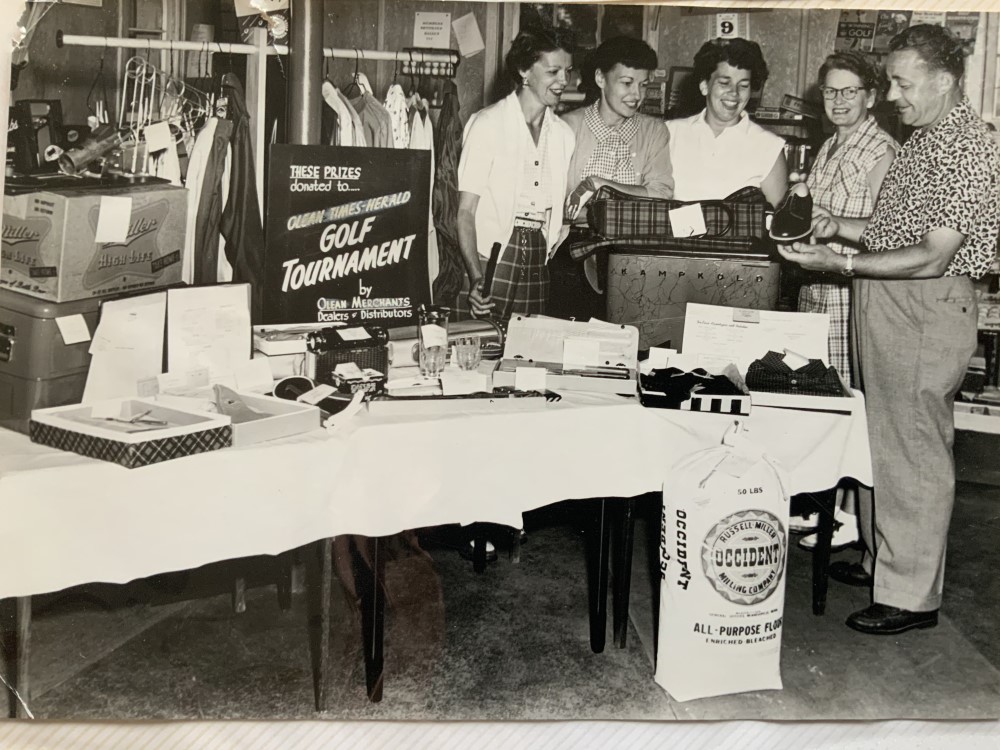 Betty Cahill, Betty Begreen, Edna Northrup, Thelma Keeler, Al Palogi (Pro).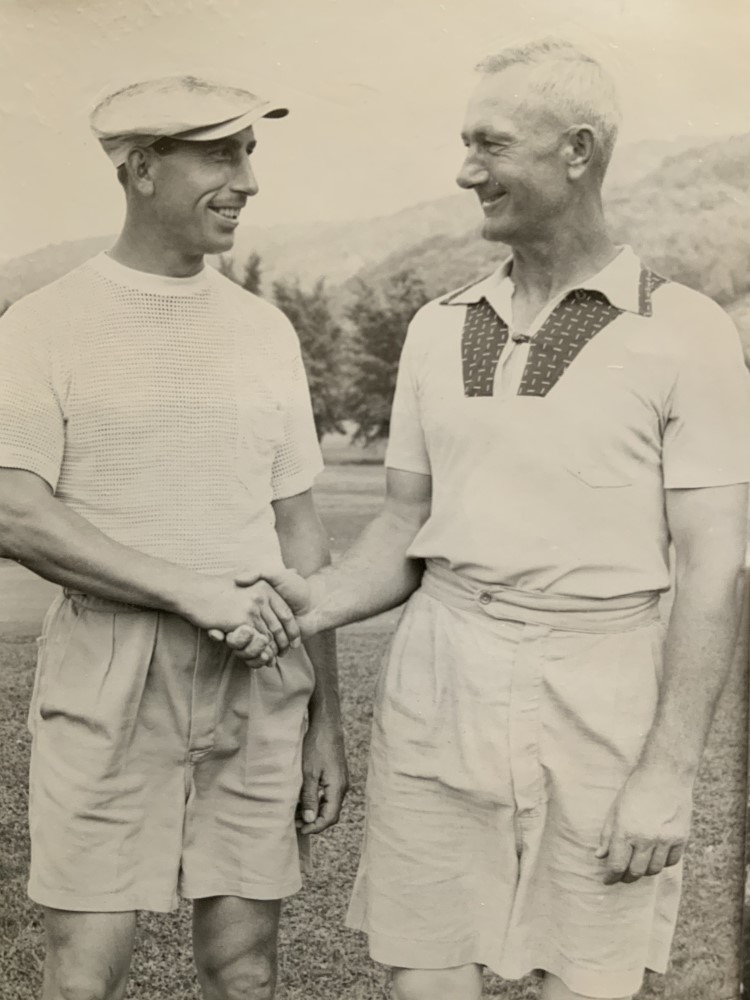 Les Rettburg beats Hale Davis 8/16/1954.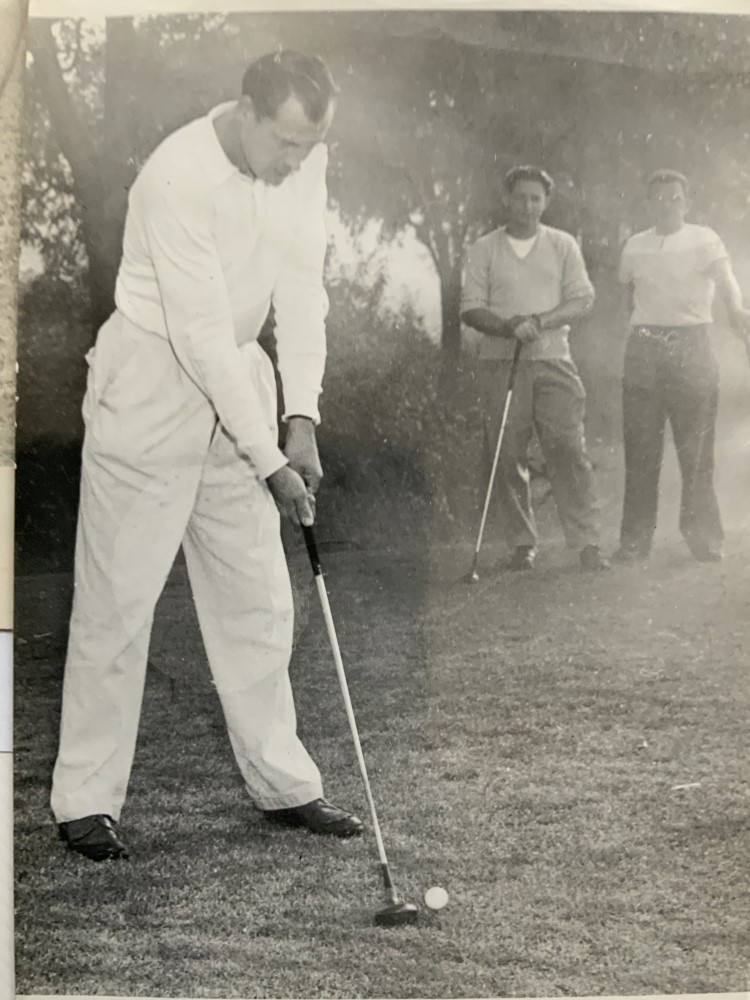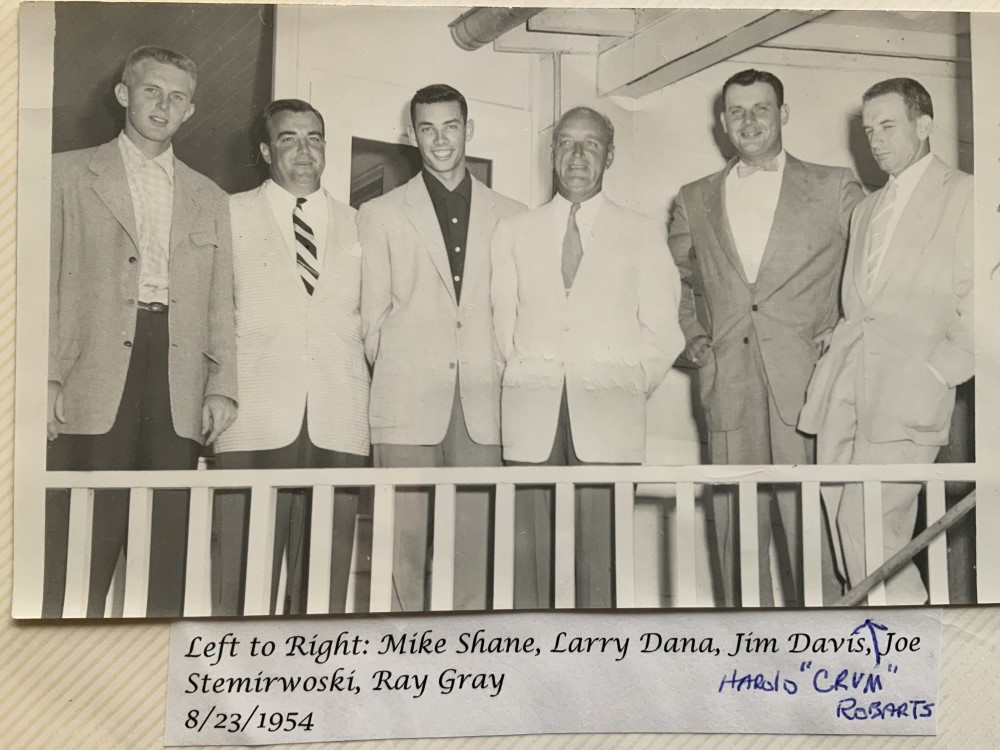 Left to Right: Mike Shane, Larry Dana, Jim Davis, Joe Stemirwoski, Ray Gray, Harolo "Crum" Robarts.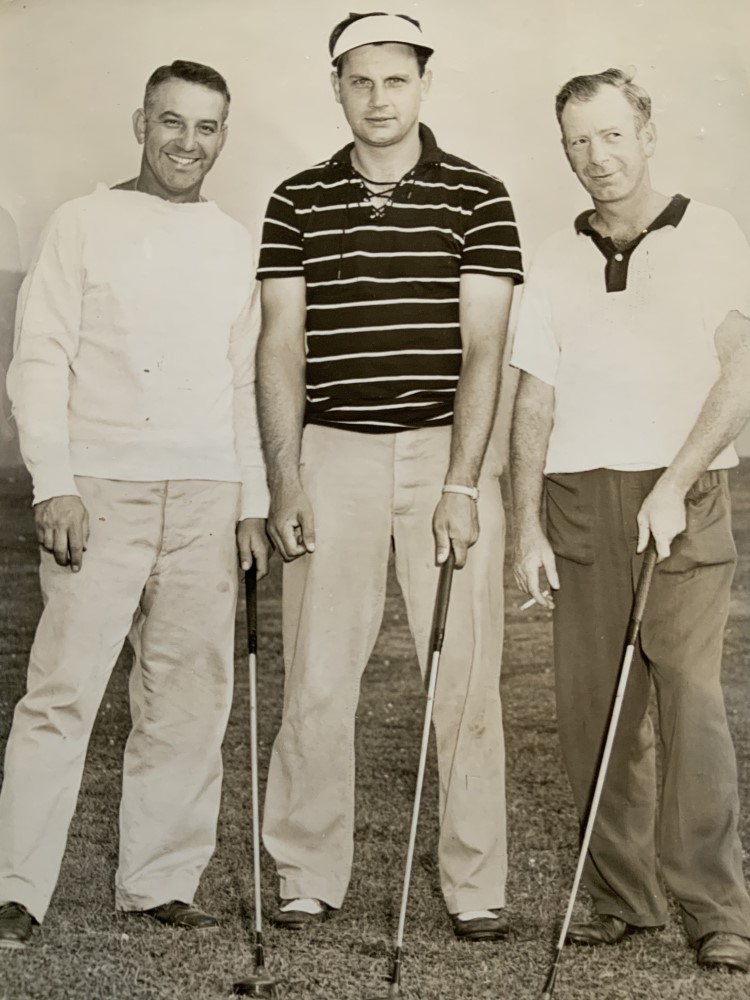 Cubby Zaprowski, Ray Gray, Tom Killmuray 8/20/1954.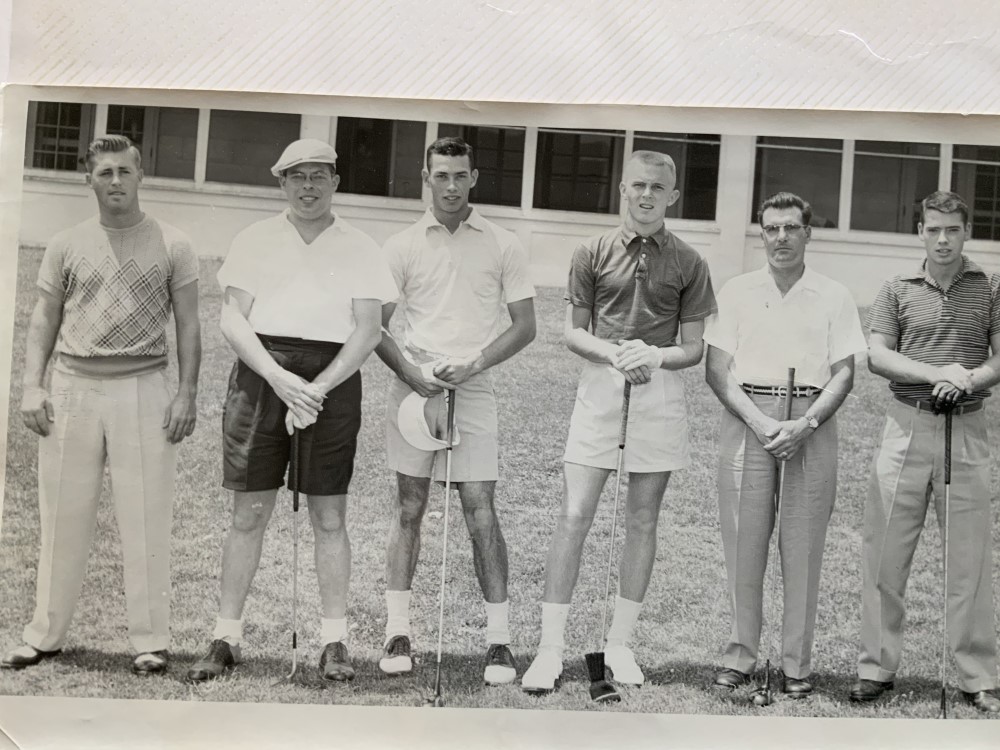 Gene Isler, Stu Davis, Jim Davis, Mike Shane, ?????? , David Law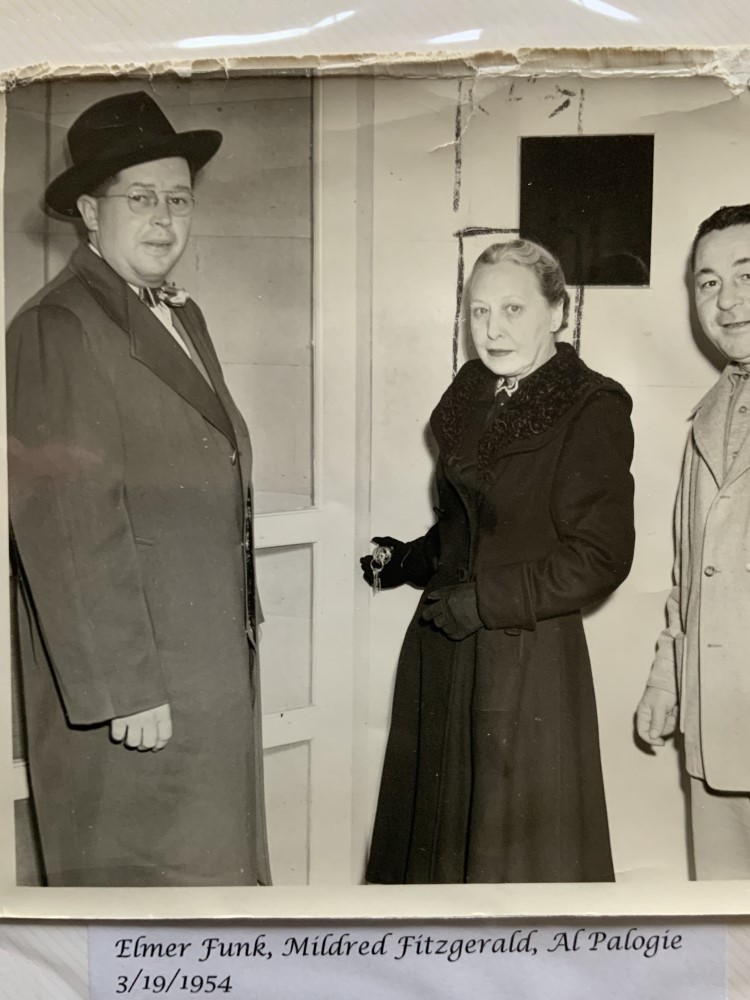 Elmer Funk, Mildred Fitzgerald, Al Palogie, 1954.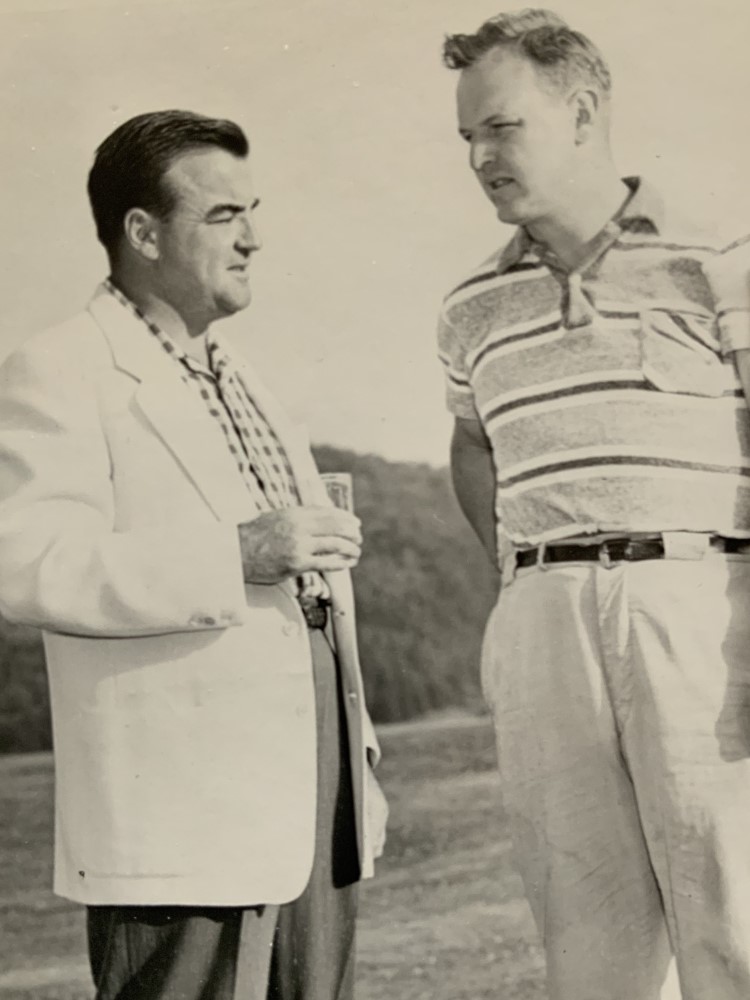 Larry Dana & Bob Vreeland 8/19/1954.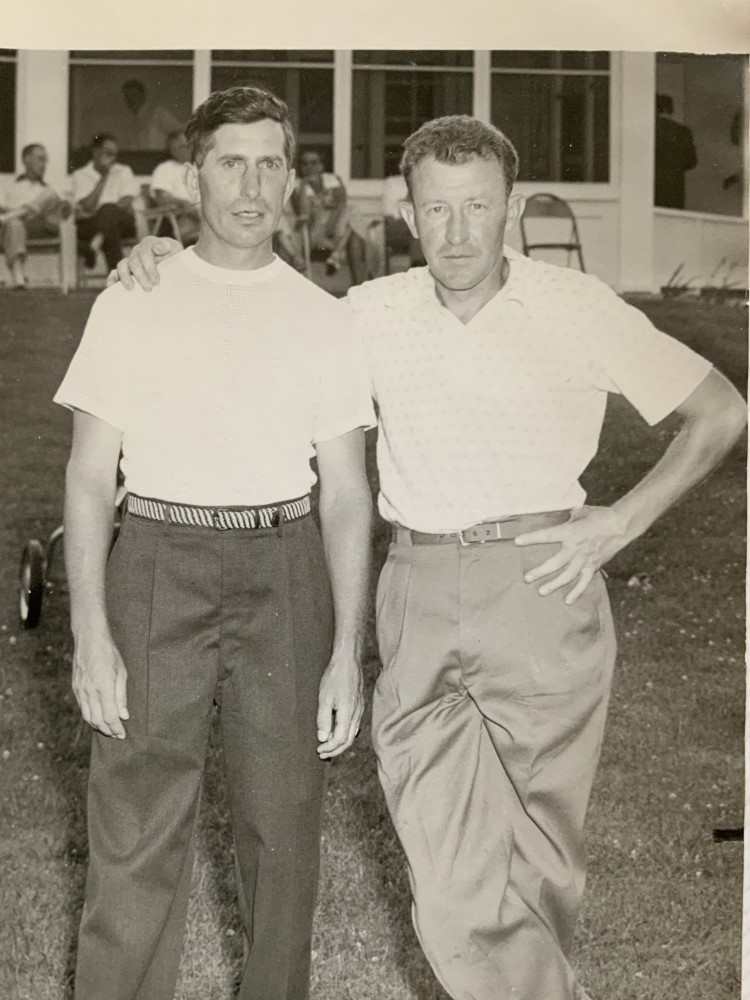 Less Retburg & ????????? 7/18/1955.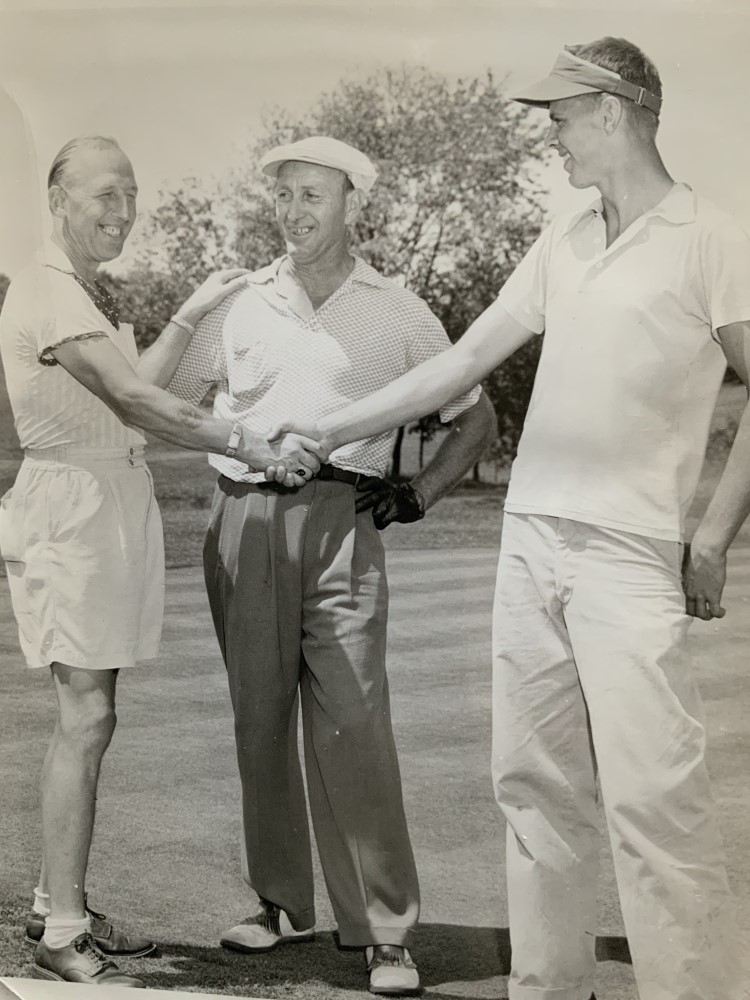 Hook Waldeck, George Lipps (Pro), Tom Kochan - Presidents Cup Winner 7/11/1955.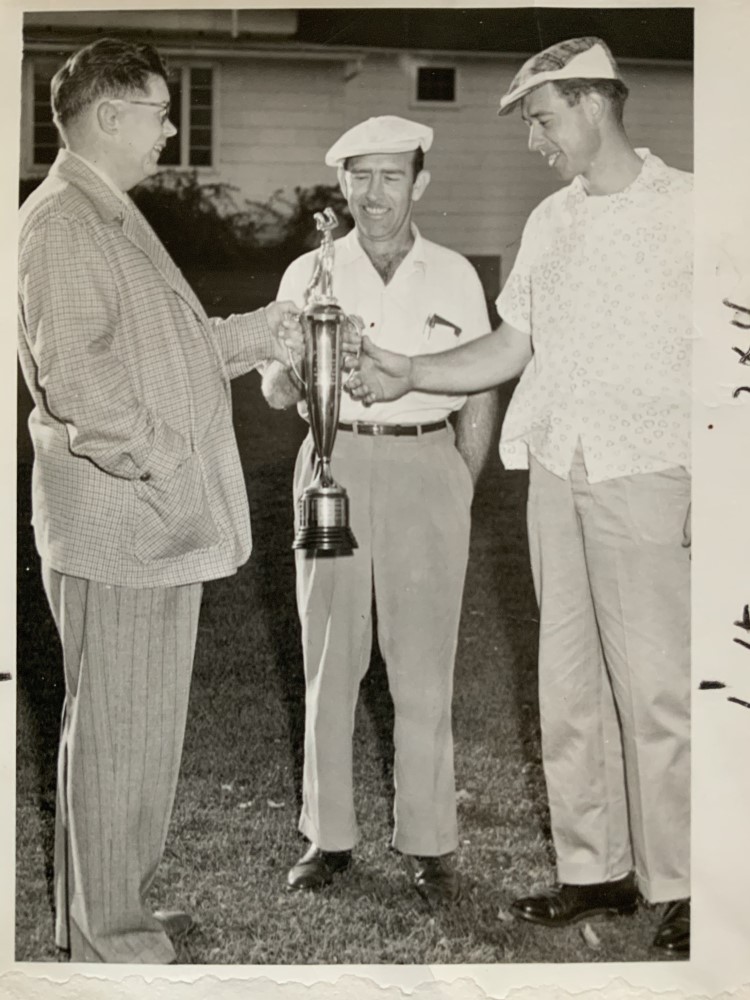 Elmer Funk, & ???????? & ????????? 9/26/1955.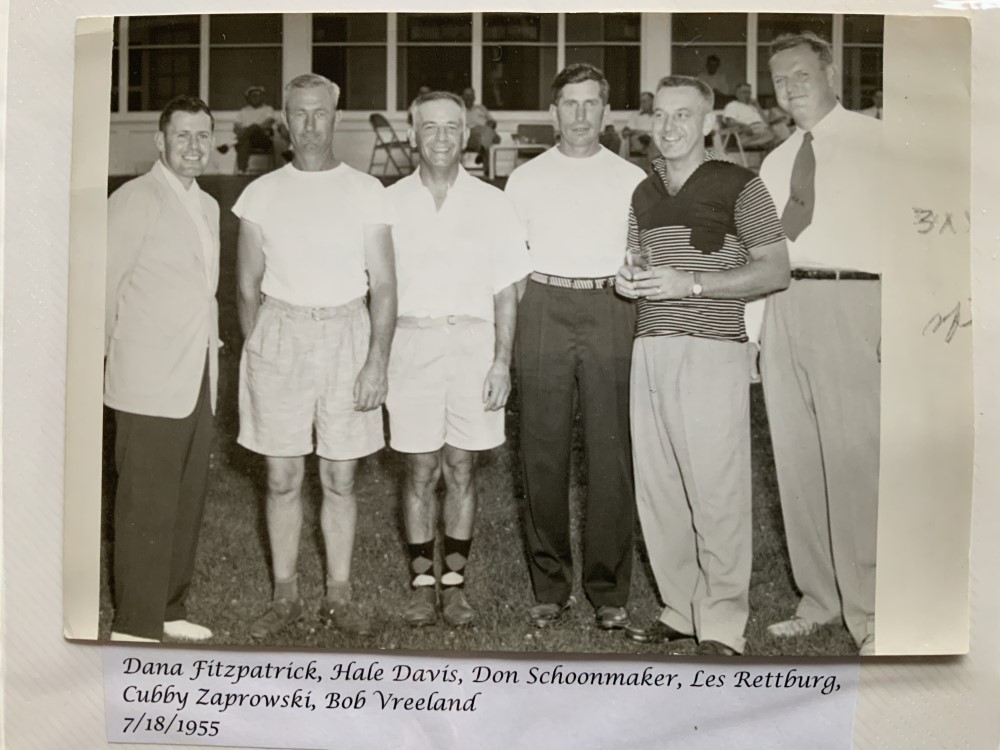 Dana Fitzpatrick, Hale Davis, Don Schoonmaker, Les Rettburg, Cubby Zaprowski, Bob Vreeland, 1955.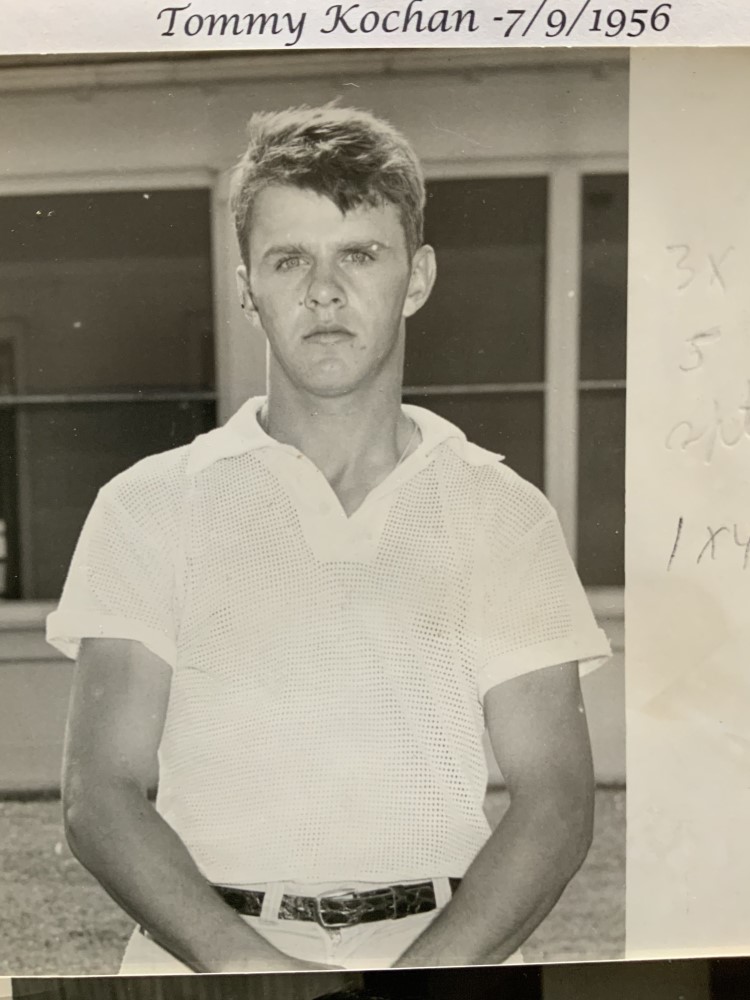 Tommy Kochan 7/9/1956 - Tom went on to be a PGA Professional at several clubs in the eastern part of the state.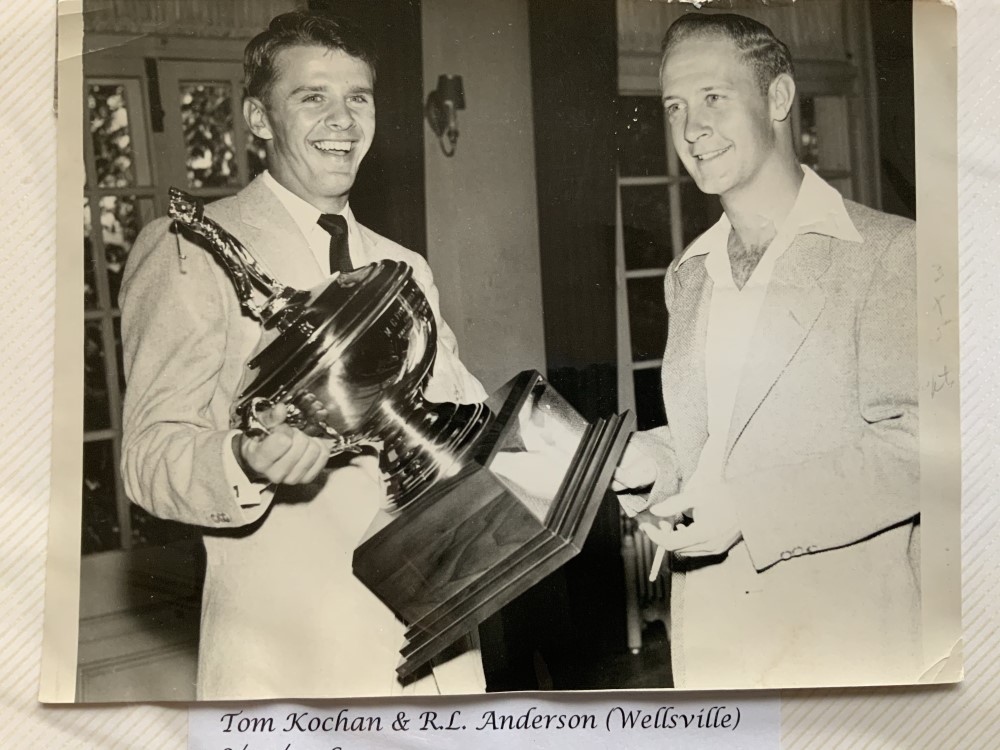 Tom Kochan & R.L. Anderson (Wellsville) 8/20/1956.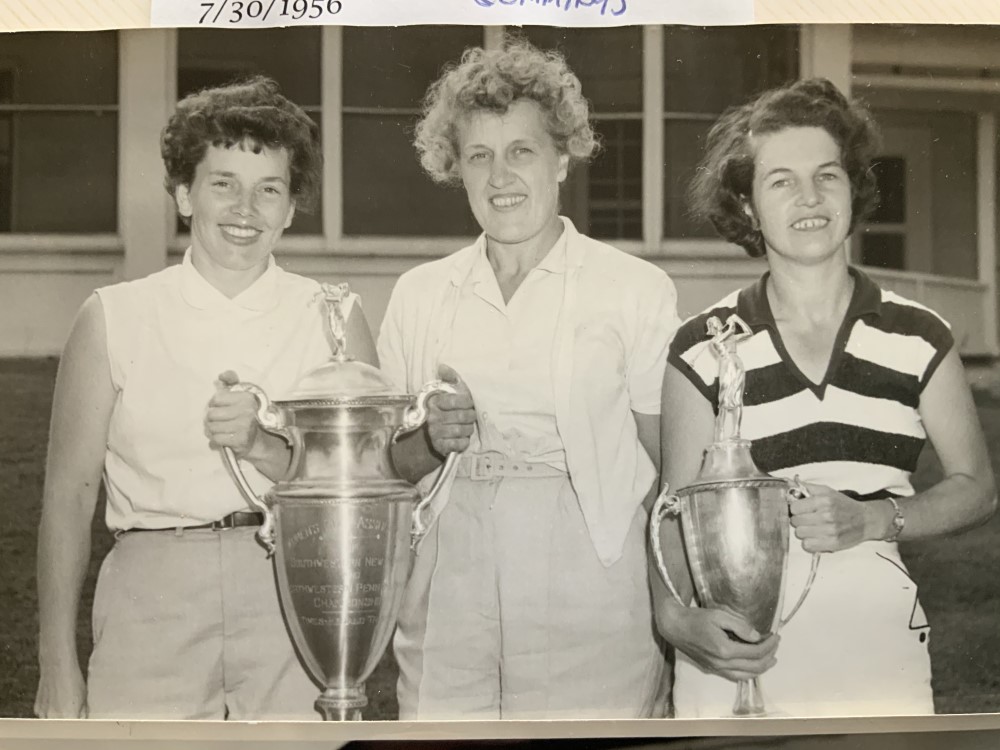 Edna Northrup, Kay Cummings, & ????????? 7/30/1956.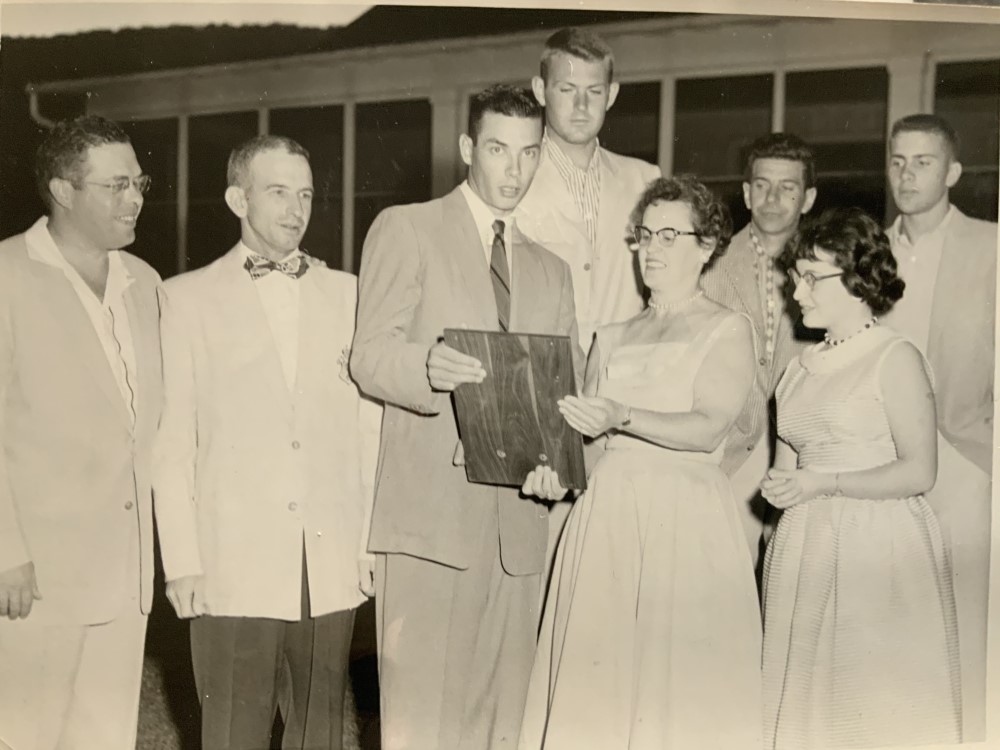 Bartlett Team of Olean Wins Brodie Kent Memorial Tournament. Far left: Stu Davis, Ray Snyder, Jim Davis, Dick Veder, Tony Ture ?? or Jim Barillo ??, Gene Eyler --- Ladies front row: Susan Kent & Helena Kent.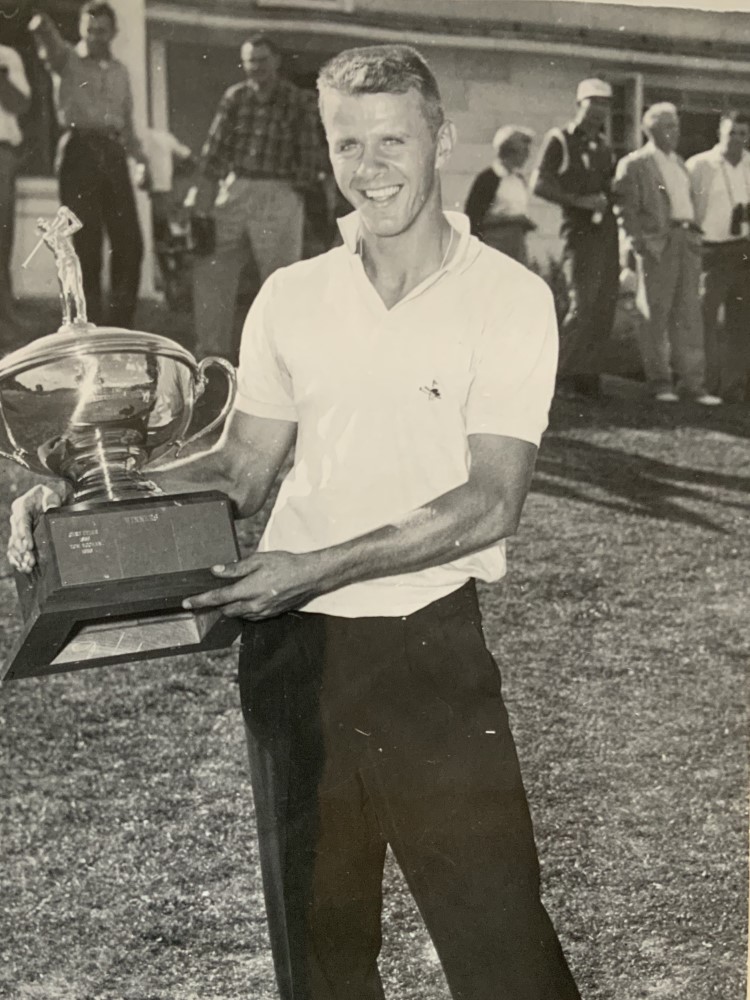 Tommy Kochan (20 years old) 8/19/1957.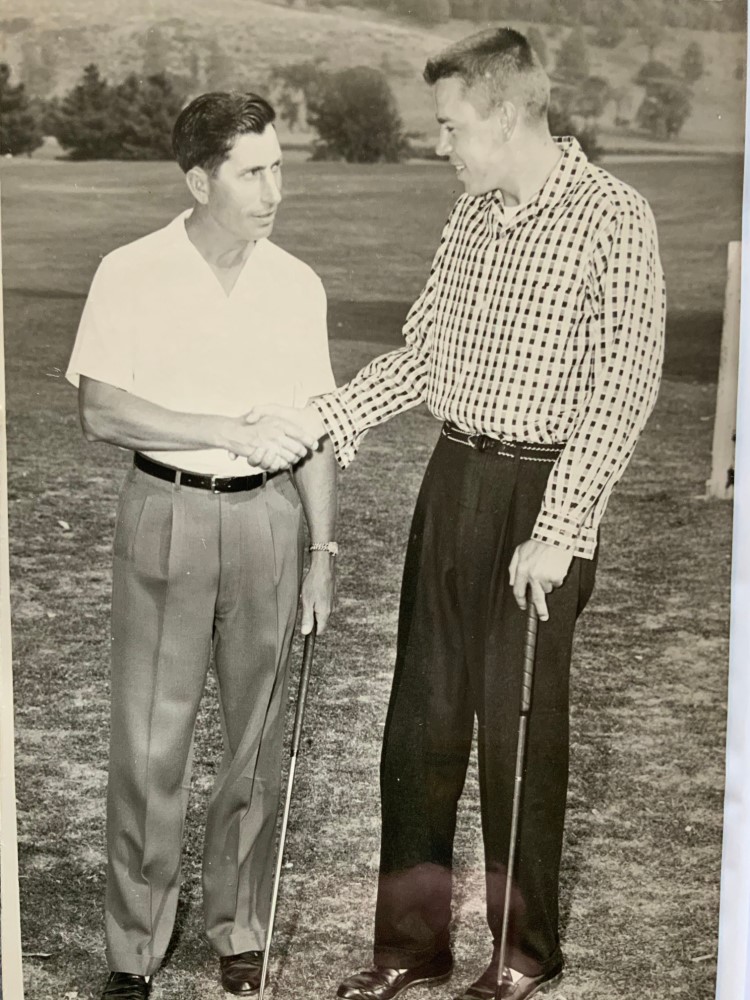 Les Rettburg age 42, Ted Kochan age 22, Les beat Ted for the Club Title 1957.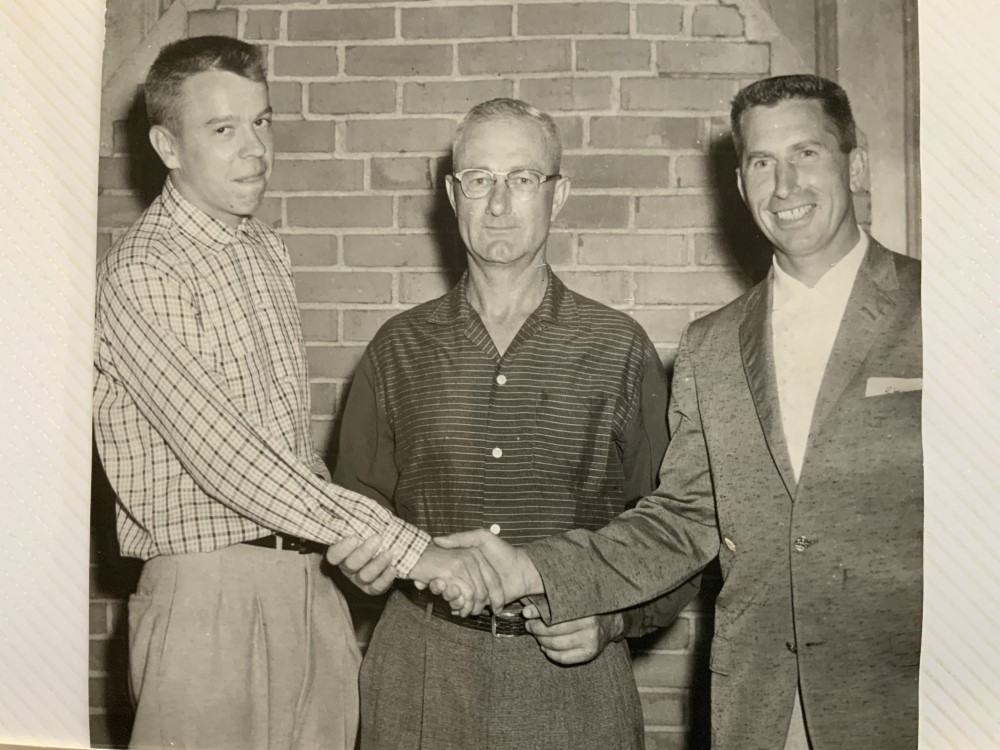 Ted Kochan, Hale Davis, Les Rettburg 8/25/1958.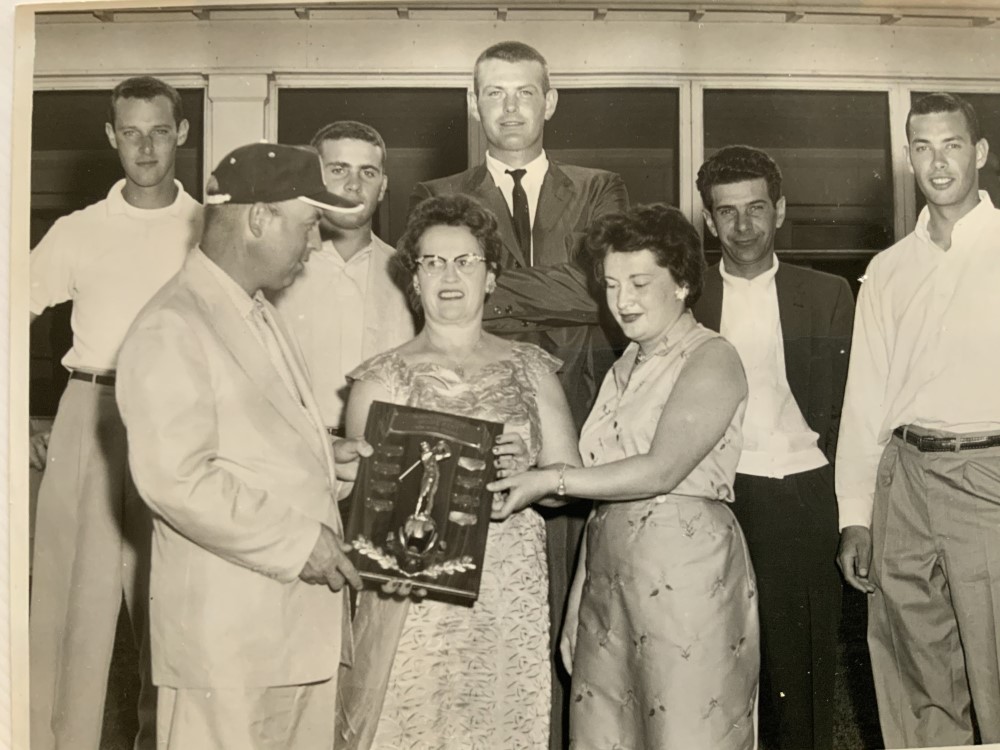 Back row: John Bell, Frank Higgins, Dick Veder, Jim Barrillo, Jim Davis. Front row: Stu Davis, Helleina Kent, Sue Kent 7/14/1958.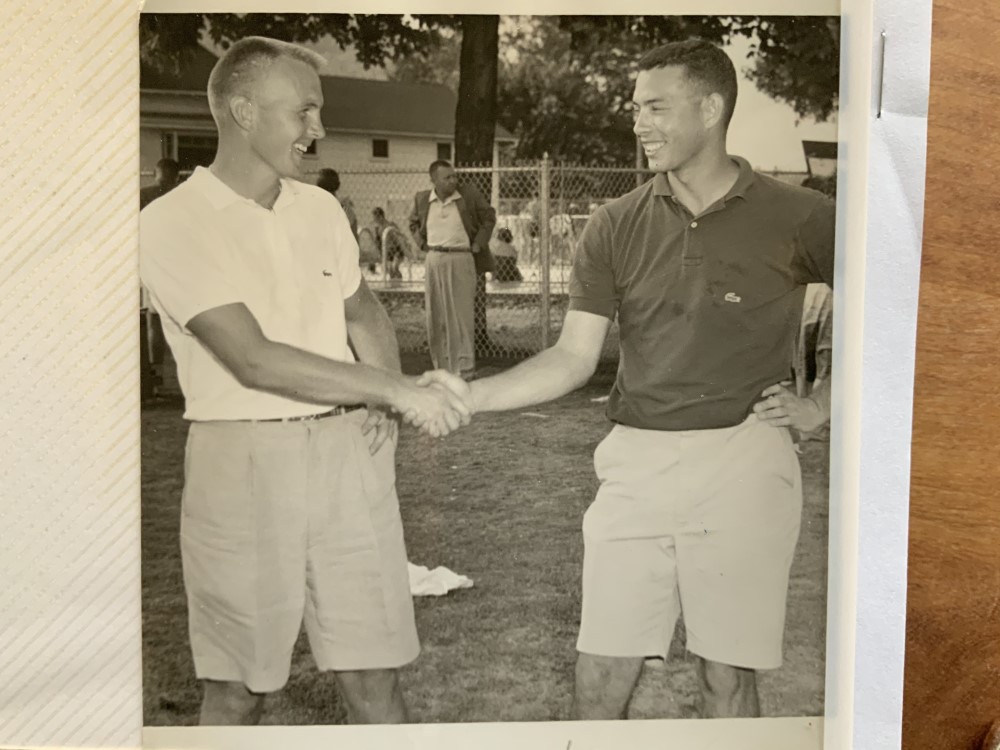 Mike Shane & Jim Davis 8/17/1959.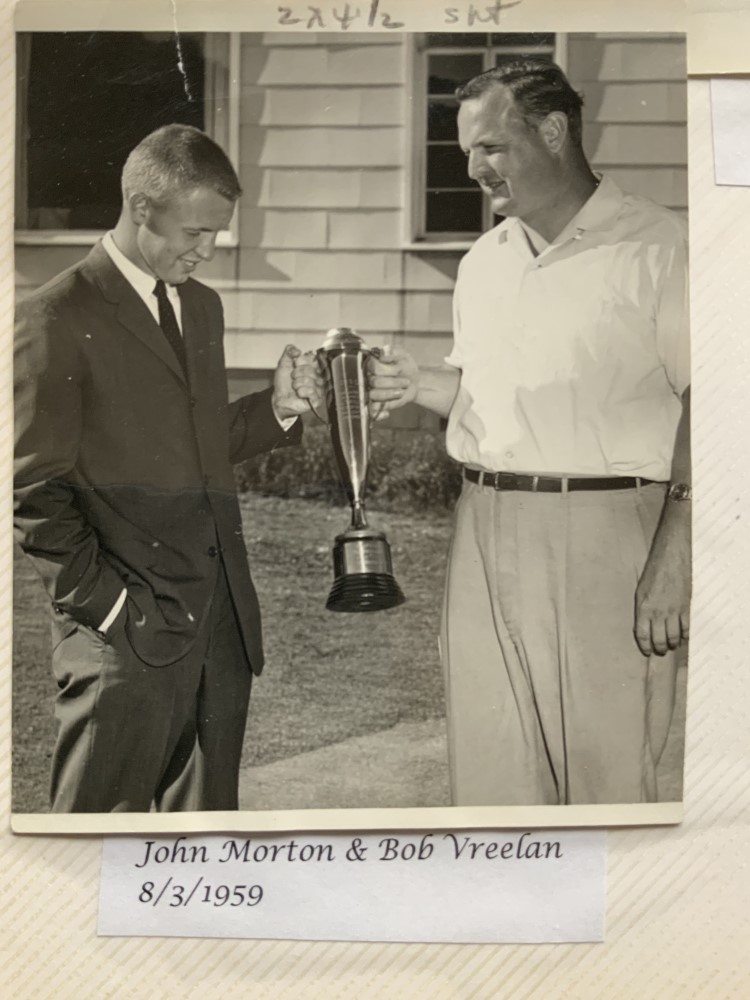 John Morton & Bob Vreeland 8/3/1959.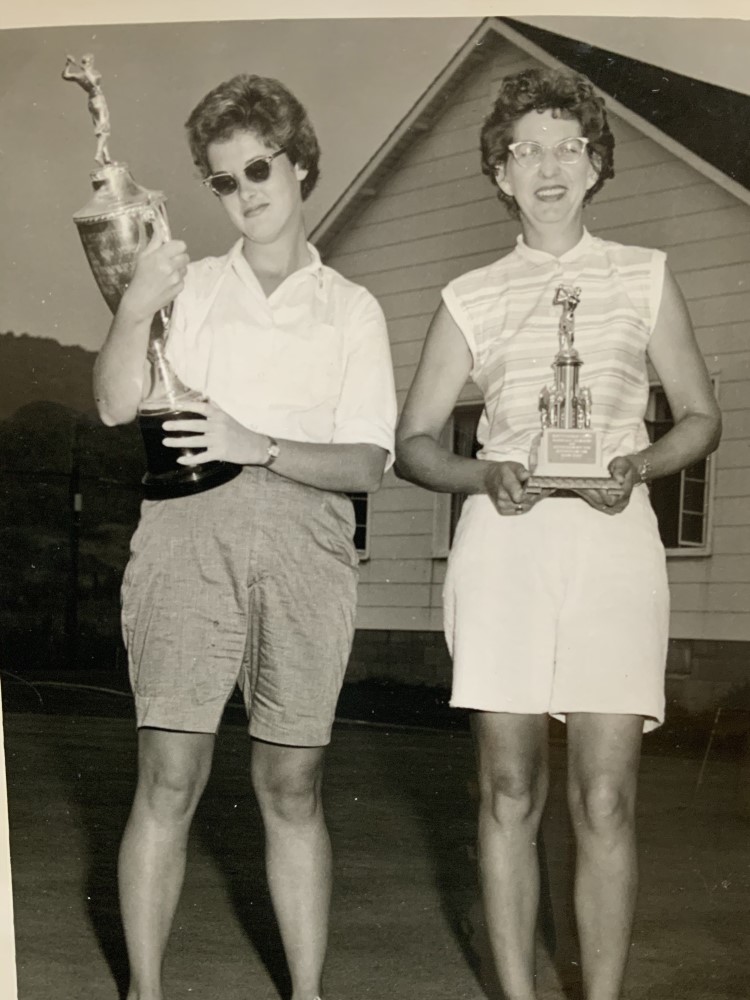 Sue Mallory & Katie Barhite 7/25/1959.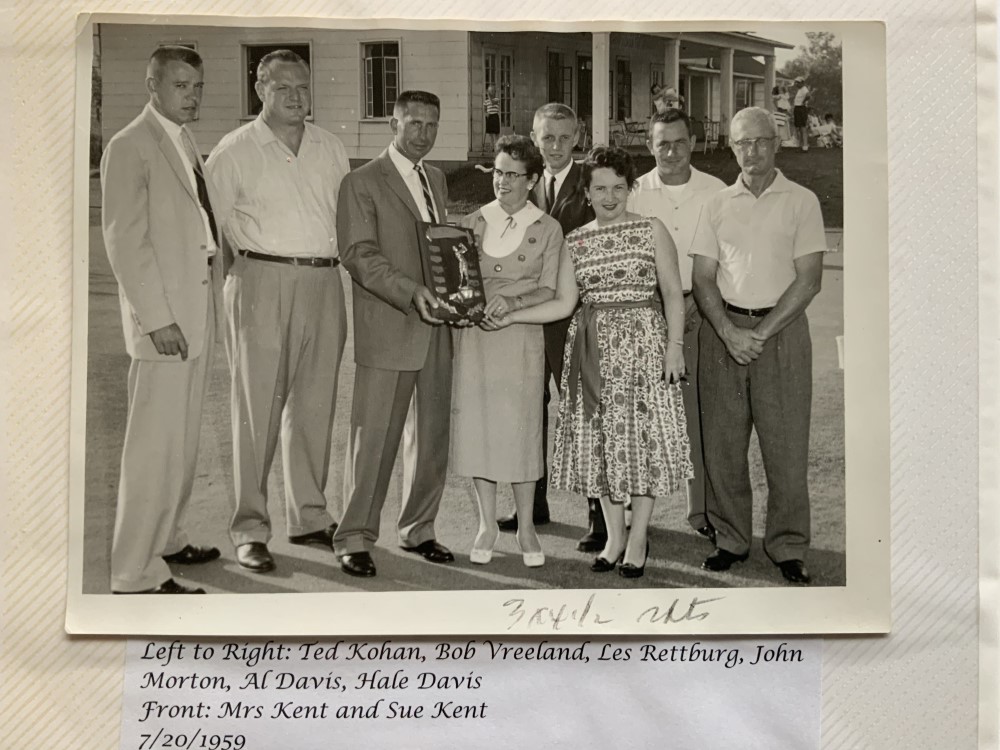 Wow...what a crew this is! July, 1959.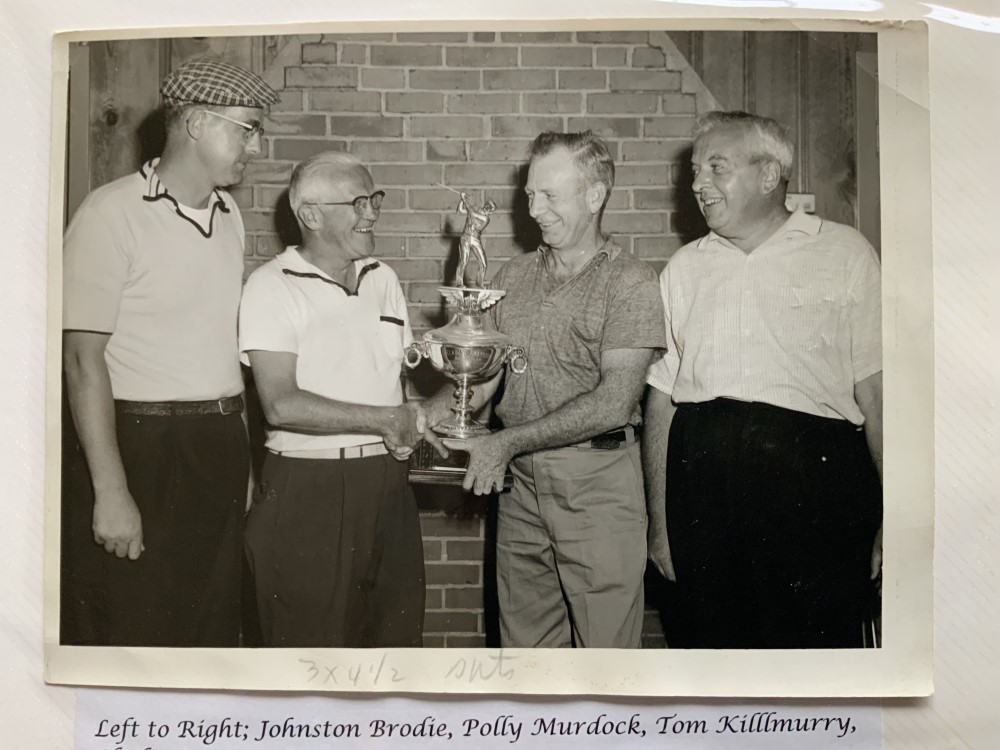 Johnston Brodie, Polly Murdock, Tom Killmurry, Charlie Mentz.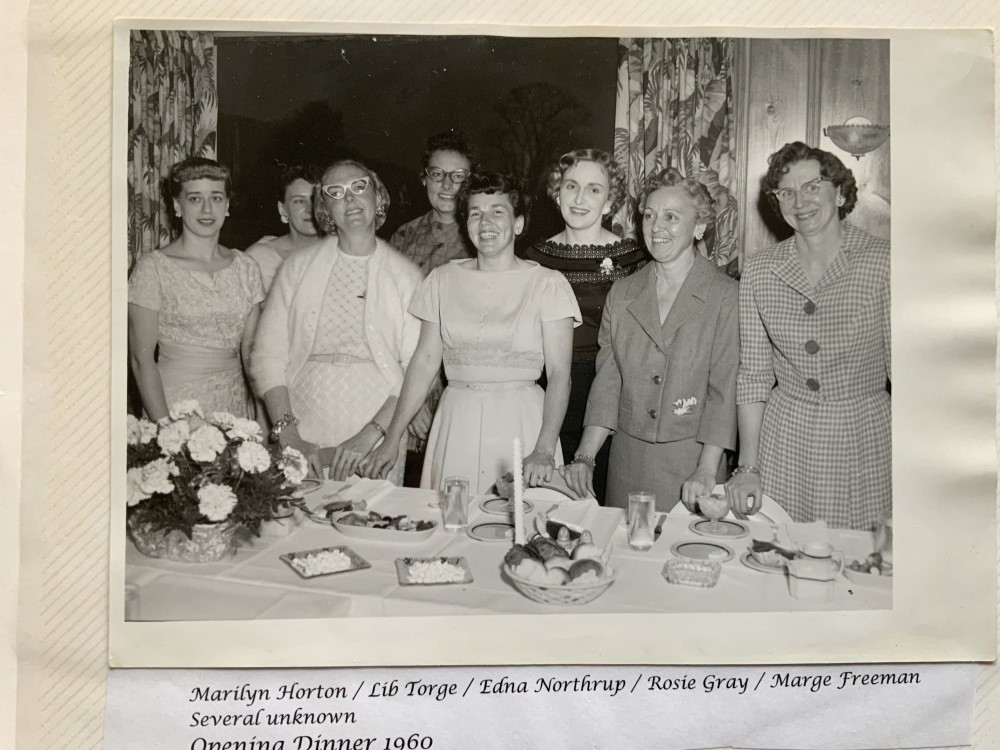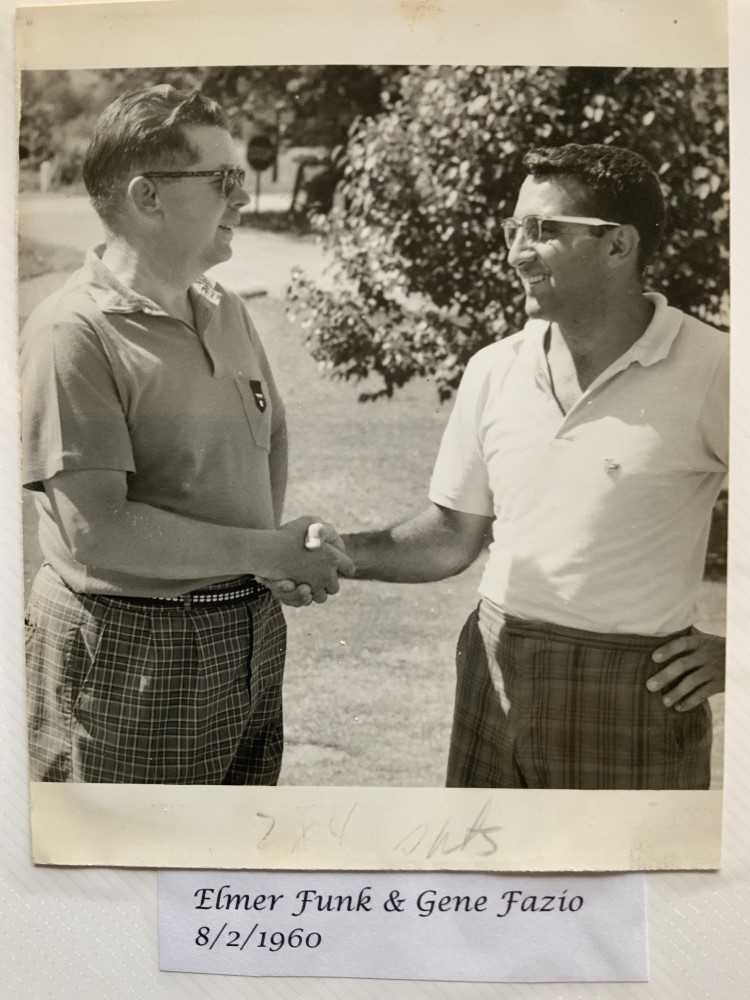 Elmer Funk and Gene Fazio, 1960.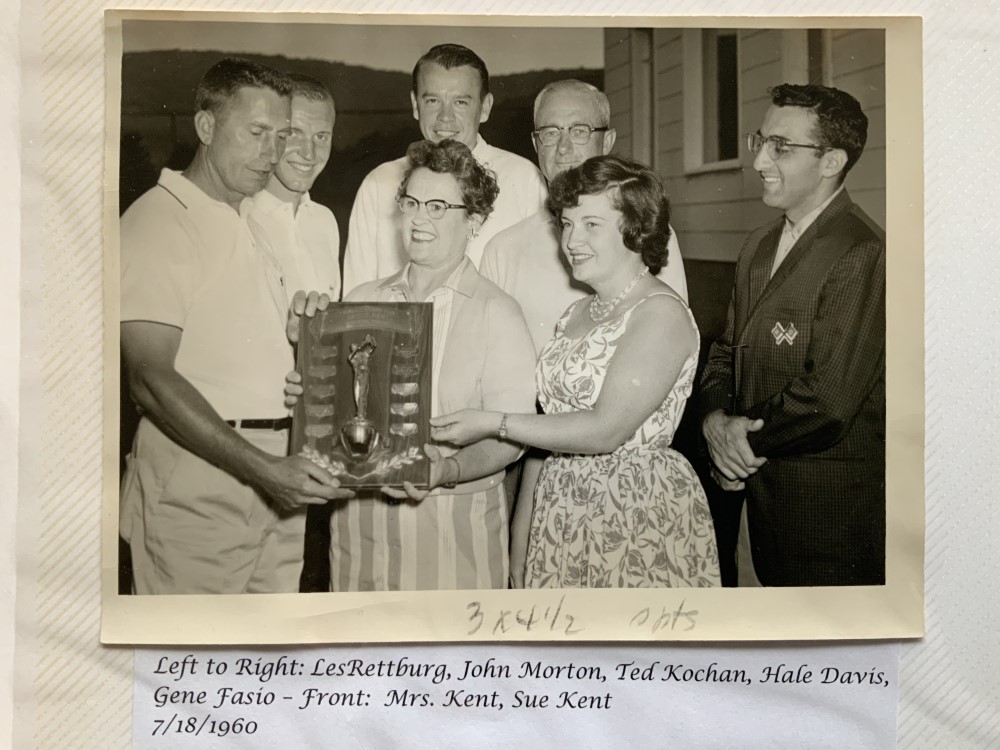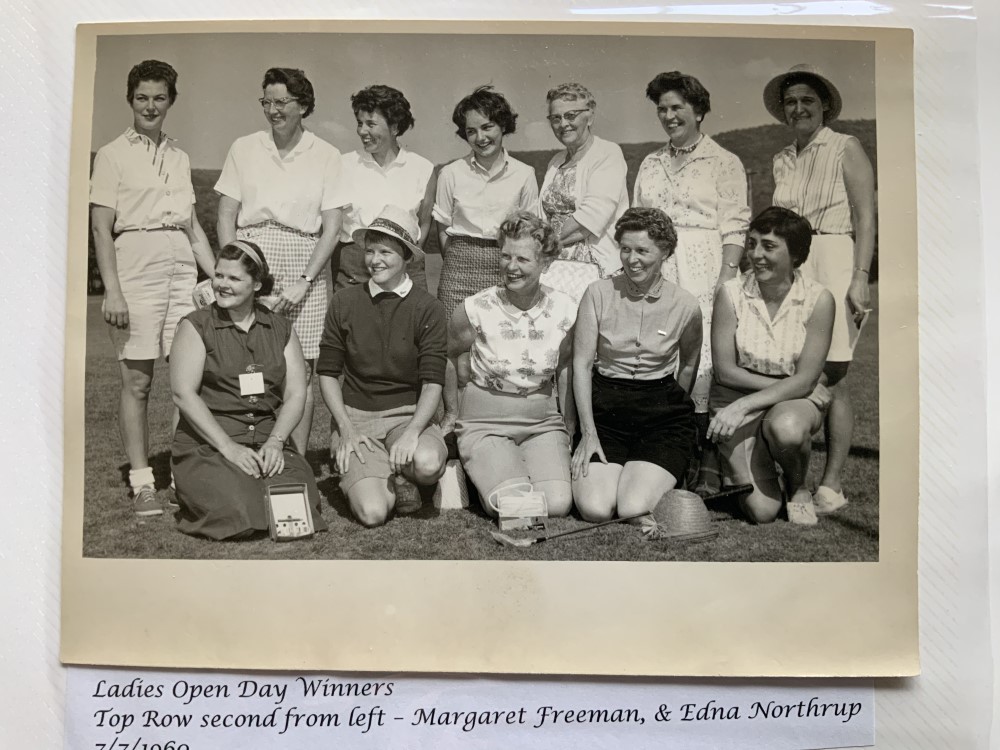 Ladies Open Day Winners, 1960.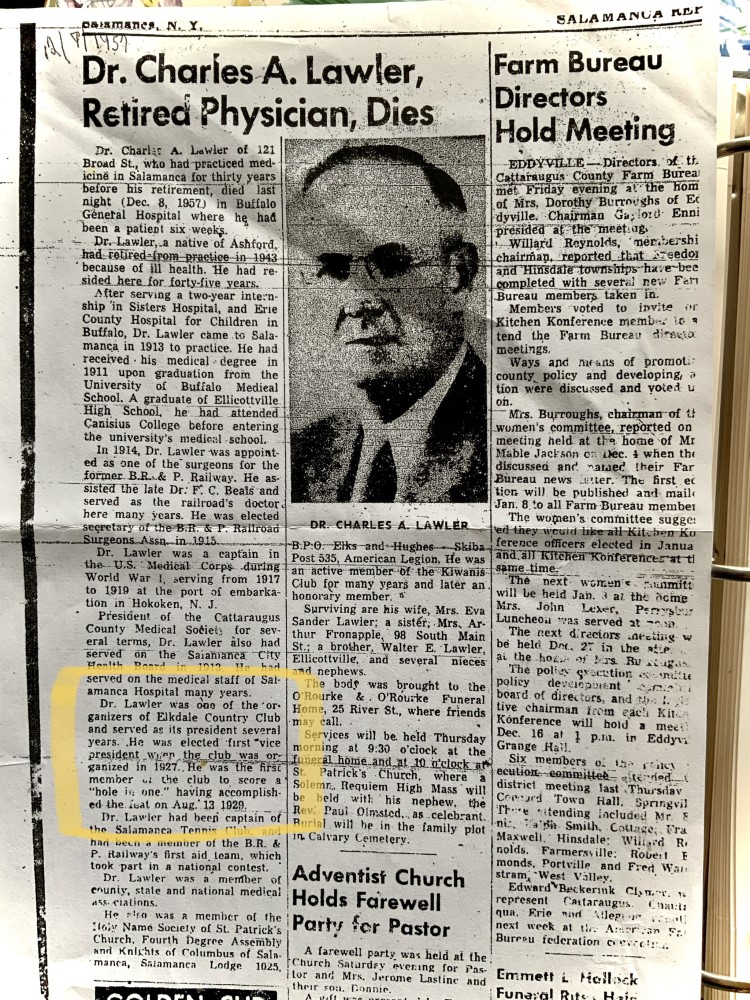 News Article, 1957. Highlighted sections reads: Dr. Lawler was on of the organizers of Elkdale Country Club and served as its president several years. He was elected vice president when the club was organized in 1927. He was the first member of the club to score a "hole in one" having accomplished the feat on Aug. 13, 1929.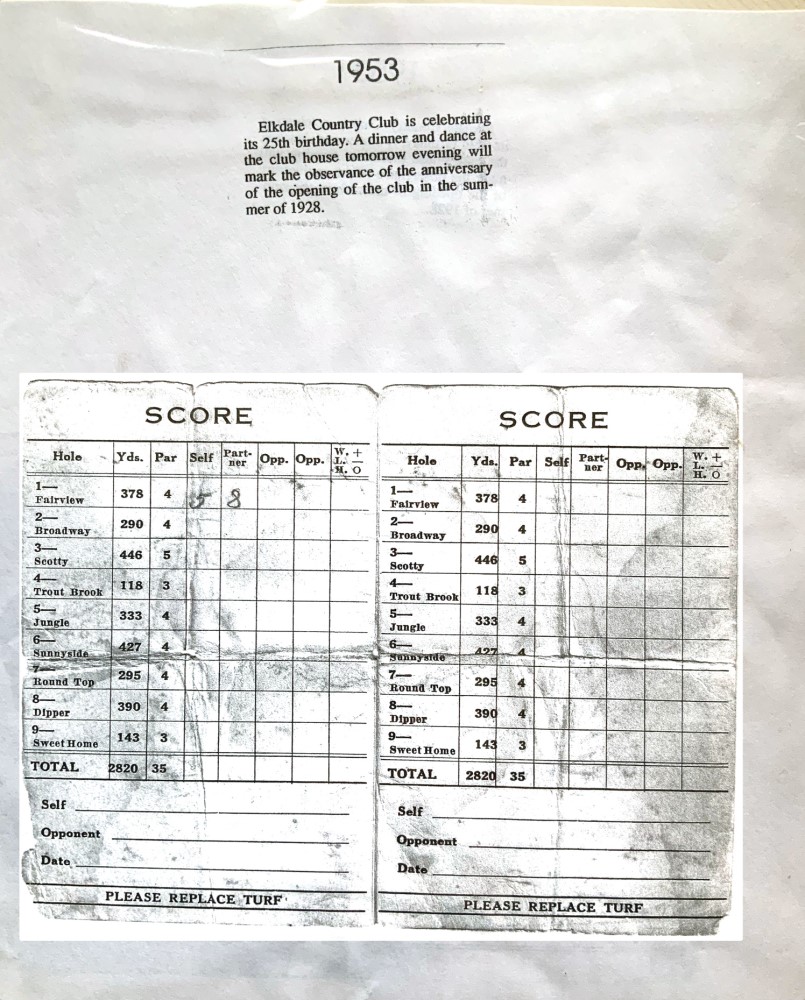 Old score card (not sure of the date of this card). Look how they named the holes. Over the next few years we hope we can bring back these original names of each hole and then have a contest to name the holes on the back nine. As writer of this webpage (Jack Widger, Golf Professional) I will start by calling # 10 Elsen s Folly . Read farther down this page to hear where that term came from.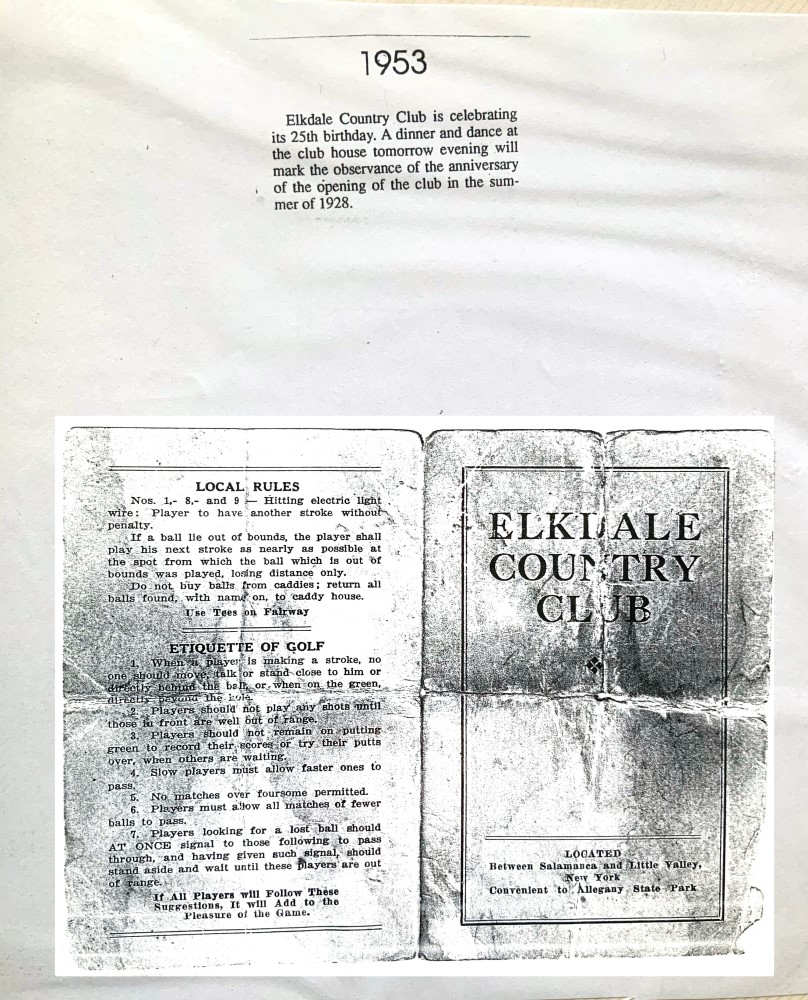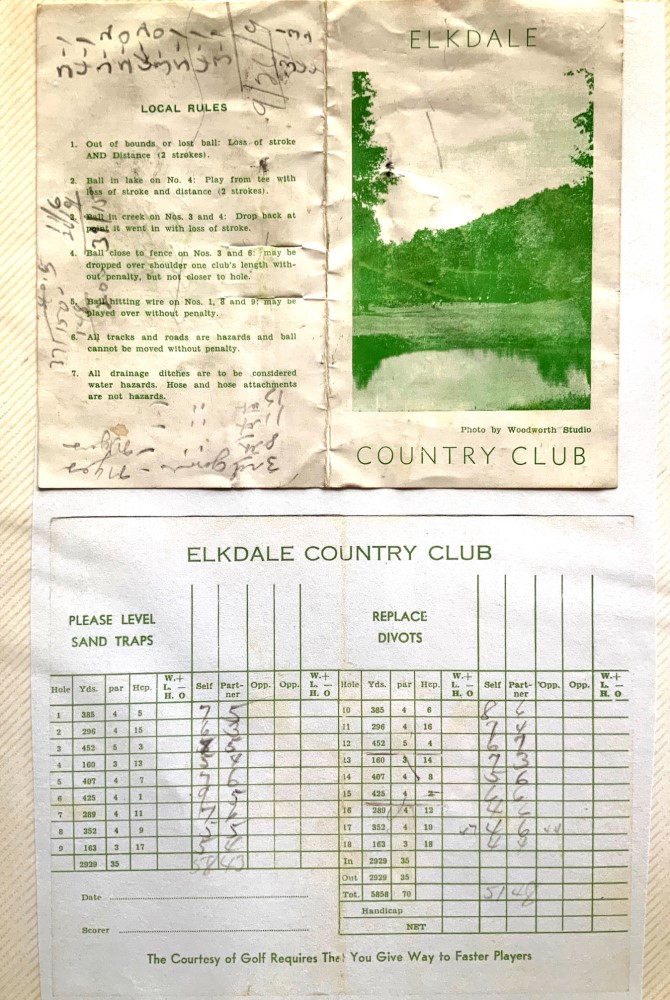 Another old score card, year not known.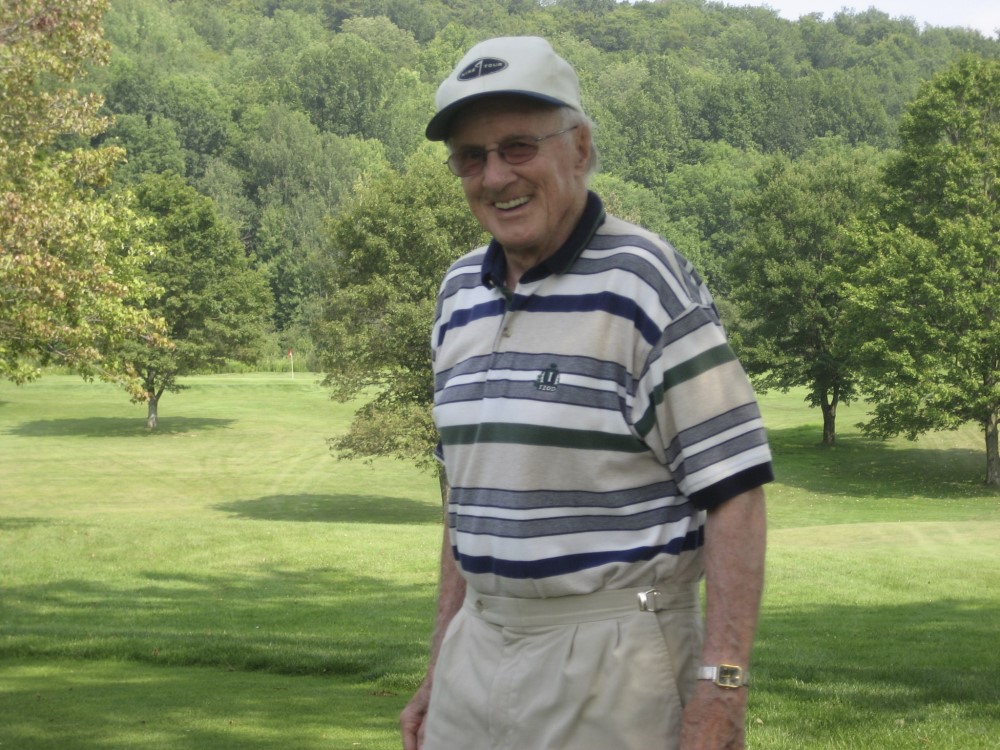 John Elsen pictured above and below, is credited for acquiring the land and spearheading the construction of the back nine in the mid 1960 s. Many stories have circulated about the purchase and construction of the back nine, but the one that stands out is that John, being a forward thinking man and a bright financial mind was able to buy the land and have the entire back nine built including green and tee watering system for $100,000. The story goes the members were less enthusiastic with John's vision and thought this was going to be the end of the club. Well obviously his vision was correct and the club has thrived ever since. In today's dollars its well known that to build just one green can cost as much as $100,000.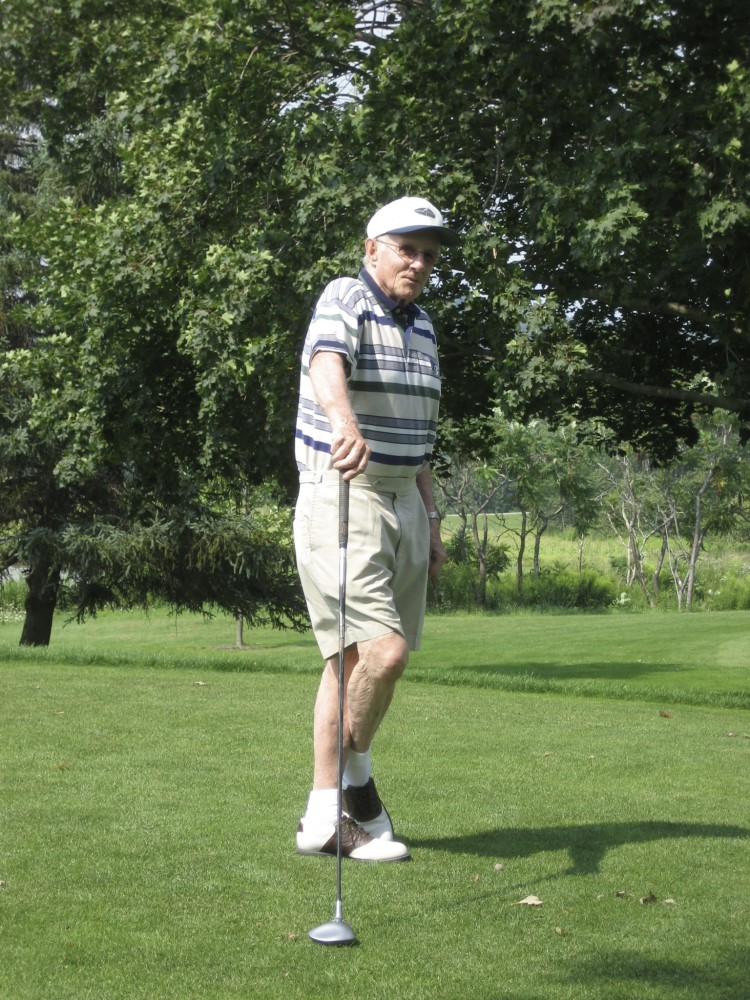 John Elsen Long time Elkdale Member - Credited with getting back nine built. John s Son Dave remembers that the back nine project was dubbed Elsen s Folly as mentioned above his vision was not shared by all. Dave remembers frequent rides to Elkdale when John would visit the land owners and homes on the north side of Stone Chimney Road. Presumably discussing his vision and the purchase of the land needed. He also remembers John discussing his idea with Fancher Furniture executives (Fanchers was Salamanca s largest employers at the time, manufacturing fine furniture). Dave found some documentation showing John was President of Elkdale from 1965 to 1967. Some documents state the back nine was seeded in 1966 and opening in 1967.
John s Daugher Mary Kay remembers like her brother Dave John would frequently meet with the largest land owner of the land needed, an old widowed farmer. She recalls John telling a story that he would gain the trust of this lady and pen deal to purchase the land, but by the time John got to the bank to sign the papers she would have changed her mind. Mary Kay said this happened several times before the deal finally went through.
---
MORE HISTORY ---- CLUB CHAMPIONS OVER THE YEARS
Our data is not complete, but will update these lists if we can fill in the blanks.

mens-champions.pdf


womens-champions.pdf
More photos and history will be added as we get them. Email the contact below if you have any relevant historical photo s or to add or correct a name on one of the photo s. Also we would be interested learning the name of the events or trophy s shown in the photo s.